Ver ahora
Ver The Crowded Room - temporada 1 online: por stream, comprarlo o rentarlo
Actualmente, usted es capaz de ver "The Crowded Room - Temporada 1" streaming en Apple TV Plus.
Sinopsis
La detective Rya Goodwin se sumerge en la mente de un hombre acusado de un tiroteo
En la primera temporada de The Crowded Room, Danny Sullivan debe enfrentarse a un interrogatorio implacable por parte de la investigadora Rya Goodwin. Rya busca descifrar la verdad detrás del crimen cometido en la bulliciosa ciudad de Nueva York, sin embargo Danny también enfrenta un desafío interno: su trastorno de personalidad múltiple. Mientras lucha por probar su inocencia, se ve atrapado en un laberinto de recuerdos incompletos que amenazan con revelar la verdad de lo sucedido.
10 Episodios
T1 E7

-

La habitación llena de gente
Qué saber
Tom Holland interpreta a Danny Sullivan en la adaptación del libro de Daniel Keyes
The Crowded Room - Temporada 1 es una miniserie de televisión de suspenso y drama psicológico creada por Akiva Goldsman y producida por Apple Studios y New Regency para Apple TV+. El show está basado en el libro The Minds of Billy Milligan escrito por Daniel Keyes.
Kornel Mundruczo, Mona Fastvold, Brady Corbet y Alan Taylor son directores en la primera temporada de la serie.
Tom Holland interpreta al personaje principal de la historia junto a Amanda Seyfried. Emmy Rossum, Will Chase, Sasha Lane, Christopher Abbott, Lior Raz y Laila Robins.
Producción: cronología y novedades
2021-04-08

Se anuncia un programa con Tom Holland, adaptación del libro The Minds of Billy Milligan. (Fuente: Hollywood Reporter)

2022-02-17

Se anuncia que Amanda Seyfried interpretará a la detective Rya Goodwin en la serie. (Fuente: Deadline)

2022-04-01

Se confirma el inicio del rodaje con locación establecida en la ciudad de Nueva York. (Fuente: Teen Vogue)

2023-04-03

Se publican imágenes oficiales del show y se confirma la fecha de estreno para el 9 de junio de 2023. (Fuente: Deadline)

2023-05-10

Se publica un avance completo que muestra a Tom Holland como el acusado Danny Sullivan. También se muestra a Rya Goodwin, personaje interpretado por Amanda Seyfried. (Fuente: YouTube)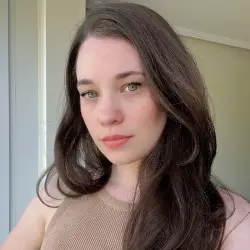 Alejandra Bekerman
Géneros
Misterio & Suspense, Drama, Crimen
Qué más podría interesarte
Próximas series populares
Próximas series de Misterio & Suspense