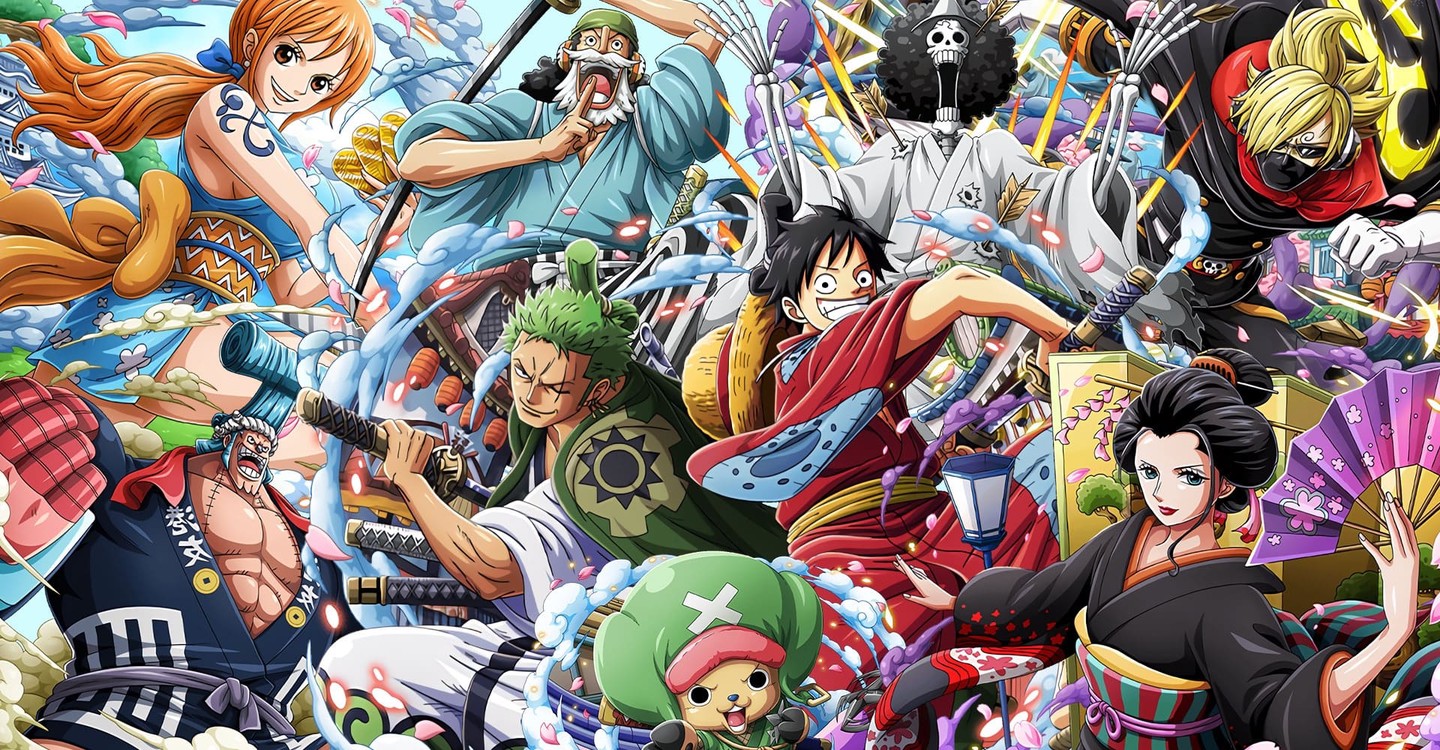 One Piece - Arco Arquipélago de Sabaody
(2014)
Título Original: ワンピース
125 Episódios
T11 Ep1

-

Marine High Admiral Aokiji! The Threat of the Greatest Power

T11 Ep3

-

Running Sea Train! The City of Water, Water 7!

T11 Ep4

-

The Adventure in the City of Water! Aim for the Giant Shipyard!

T11 Ep5

-

The Franky Family and Iceburg!

T11 Ep6

-

Galley-La Company! The Magnificent Dock #1

T11 Ep7

-

The Pirate Kidnapping Incident and Impending Death for the Ship!

T11 Ep8

-

Rescuing a Nakama! The Raid on the Franky House

T11 Ep9

-

Big Fight in the Moonlight! The Pirate Ship Trembles in Sadness

T11 Ep10

-

Luffy VS Usopp! The Spirit of the Clashing Men

T11 Ep11

-

The City of Water is Shaking! Iceburg-san was Targeted!

T11 Ep12

-

Rubber Human vs Fire Breathing Cyborg!

T11 Ep13

-

The Criminals are the Straw Hat Pirates? The Bodyguards of Water 7

T11 Ep14

-

An Eternal Parting? Nico Robin, the Woman who Lures the Darkness

T11 Ep15

-

We Must Catch Robin! The Determination of the the Straw Hats
---
Gêneros
Ação & Aventura
,

Comédia
,

Animação
,

Fantasia
,

Drama
Cast
Sinopse
The Sabaody Archipelago Arc is the nineteenth story arc in the series, and the first in the Summit War Saga of the manga and anime series, One Piece. The arc takes place in the titular archipelago, and centers around Luffy and his crew coming into conflict with a deadly slave trading ring that sells to the World Nobles. While there, the eleven dangerous rookie pirates known as the Eleven Supernovas arrive, keen on entering the New World through the archipelago as well. This arc marks a turning point for the Straw Hat Pirates since they were all utterly defeated by powerful opponents such as Admiral Kizaru, the Pacifista, Bartholomew Kuma, and Sentomaru, even though they have grown stronger in their own right. Sabaody Archipelago is the tenth island that the Straw Hats encounter on the Grand Line.
Assistir One Piece Temporada 11
"One Piece - Temporada 11" em breve disponível novamente.