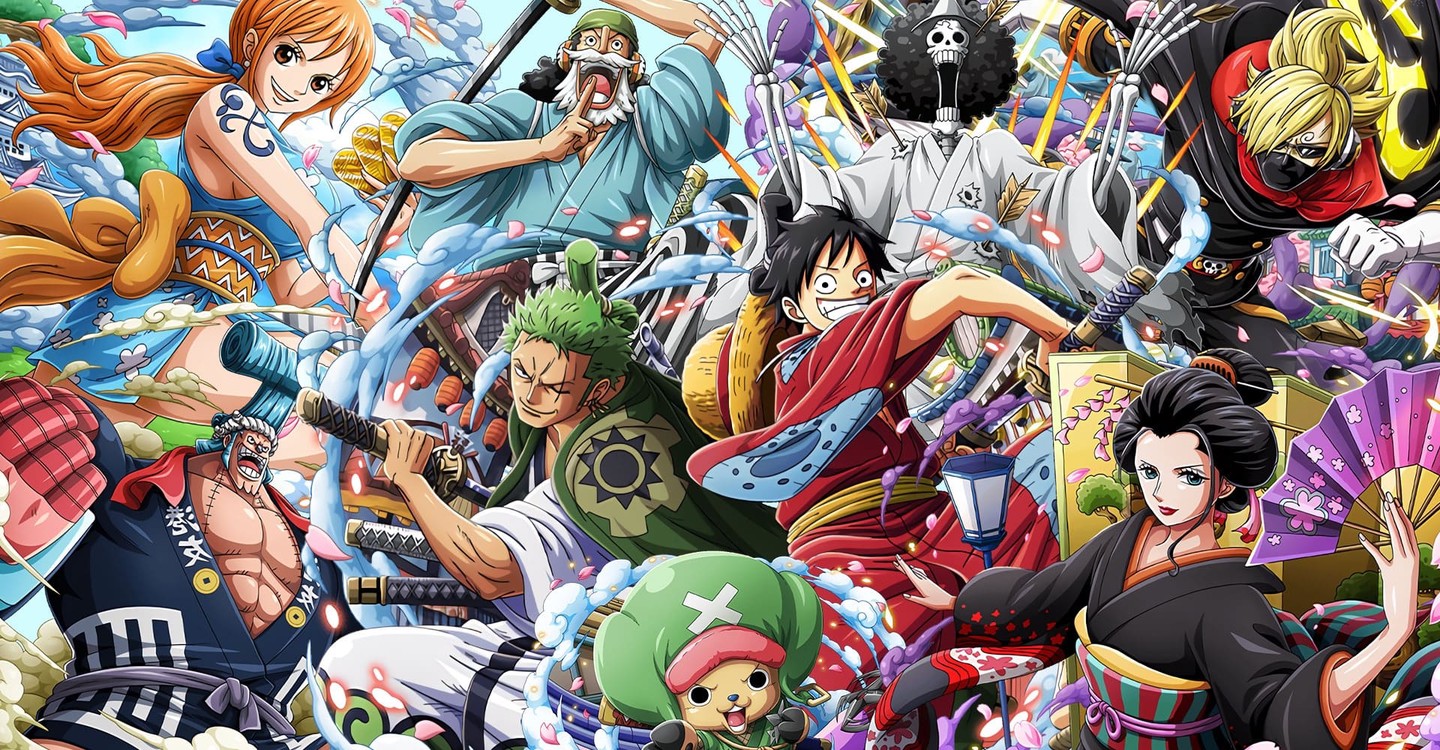 147 Episódios
T9 Ep1

-

The Log is Taken! Salvage King, Masira

T9 Ep2

-

Monsters Appear! Don't Touch the Whitebeard Pirates

T9 Ep3

-

Stop Dreaming! The City of Ridicule, Mock Town!

T9 Ep4

-

The Pirate's Summit! The Man Who Talks of Dreams and the King of Underwater Exploration

T9 Ep5

-

The Legendary Family! Liar Norland

T9 Ep6

-

Hard Turn to the Clouds! Find the Southbird

T9 Ep7

-

Dreams Don't Come True!? Bellamy VS The Saruyama Alliance

T9 Ep8

-

The Hundred-Million Man! The World's Highest Authority and the Pirate Blackbeard

T9 Ep9

-

Sail into the Sky! Ride the Knock-Up Stream

T9 Ep10

-

This is the Sea of the Sky! The Knight of the Sky and Heaven's Gate

T9 Ep11

-

Godland Skypiea! The Angels Of the Cloud Beach

T9 Ep12

-

Forbidden Sacred Ground! The Island Where God Resides and Heaven's Judgement!

T9 Ep13

-

Criminals Already!? Skypiea's Upholders of the Law

T9 Ep14

-

Can We Escape!? God's Ordeals Are Set in Motion!

T9 Ep15

-

Trap on Lovely Street! Almighty God Enel

T9 Ep16

-

Go Forth, Little Crow! To the Sacrificial Altar

T9 Ep17

-

Survival Rate: 10%! Priest Satori, with the Power of Mantra!

T9 Ep18

-

Peril of the Ordeal of Balls! Fight to the Death in the Lost Forest

T9 Ep19

-

Partings Which Refine Men! Sanji and Chopper

T9 Ep20

-

Ever Mysterious! Ordeal of String and Ordeal of Love!?
---
Gêneros
Ação & Aventura
,

Comédia
,

Animação
,

Drama
,

Fantasia
Cast
Sinopse
The Enies Lobby Arc is the sixteenth story arc in the manga and anime series, One Piece, and the third in the Water 7 Saga. The Straw Hats, Sogeking, the Franky Family, and the shipwrights of the Galley-La Company arrive at Enies Lobby aboard Rocket Man to rescue Nico Robin and Franky. Standing in their way, however, are the forces of the World Government, including its deadly assassin organization, CP9. A massive battle ensues between the two sides when Luffy declares war against the World Government by having its flag shot down by Sogeking. Enies Lobby is the eighth island that the Straw Hat Pirates encounter on the Grand Line. This arc also serves as a point of advancement for each of the Straw Hats, as almost all of them become stronger in some way. In this arc, the Straw Hats also say farewell to their beloved ship, the Going Merry.
Assistir One Piece Temporada 9
"One Piece - Temporada 9" em breve disponível novamente.