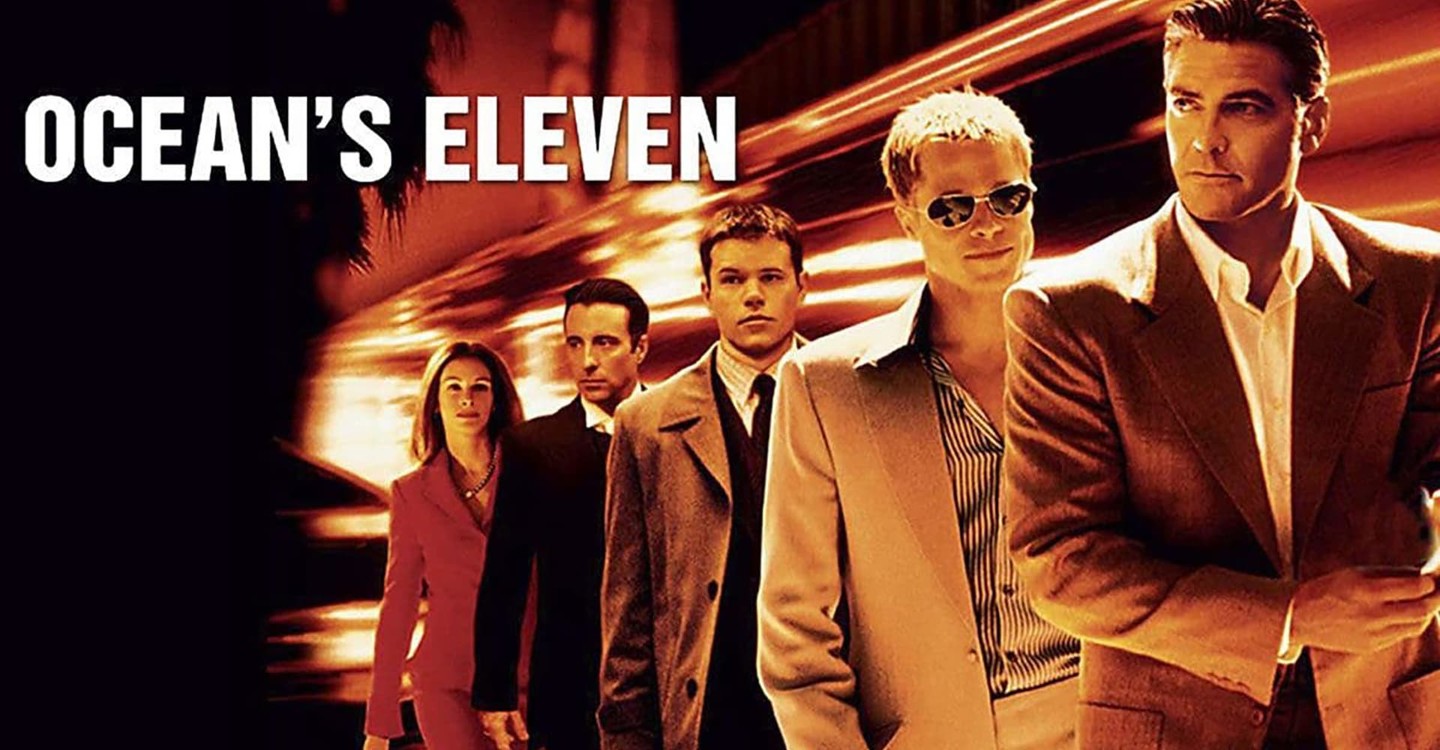 Původní název: Ocean's Eleven
---
Žánry
Mystery & Thriller
,

Zločin
Obsazení
Synopse
Lupič Danny Ocean je mužem akce. Ještě neuplynulo ani čtyřiadvacet hodin od chvíle, kdy byl propuštěn z věznice v New Jersey a už plánuje další kšeft. Za jednu noc hodlá Danny spolu s týmem jedenácti specialistů přepadnout najednou hned tři kasina, která ve svých sejfech skrývají stopadesát milionů dolarů. Všechna kasina patří Terrymu Benedictovi, který shodou okolností právě žije s Dannyho bývalou ženou Tess. Je to náhoda nebo motiv? To ví pouze on. V každém případě riskuje nejen svůj život, ale také možnost opět se s Tess sblížit. Pokud se mu jeho takřka neuskutečnitelný plán podaří zrealizovat, potom naopak získá všechno...
Sledování titulu Dannyho parťáci: kde sledovat?
Aktuálně máte možnost sledovat "Dannyho parťáci" streaming u Netflix, HBO Go. Si můžete koupit "Dannyho parťáci" u Apple iTunes, Google Play Movies ke stažení nebo si jej půjčit u Apple iTunes, Google Play Movies, O2 TV online.