Původní název: The Dark Knight
Sledovat nyní
PROMOTED
Sledovat nyní
Sledování titulu Temný rytíř: kde sledovat?
Aktuálně máte možnost sledovat "Temný rytíř" streaming u HBO Max. Si můžete koupit "Temný rytíř" u Apple TV, Google Play Movies ke stažení nebo si jej půjčit u O2 TV, Apple TV, Google Play Movies online.
Synopse
S pomocí poručíka Jima Gordona a návladního Harveyho Denta Batman vyráží do ulic Gothamu, aby vymýtil organizovaný zločin jednou provždy. Vzniklý triumvirát je velmi efektivní. Ale brzy se všichni stanou lovnou zvěří v šílené hře zločineckého génia, známého jako Joker, který rozpoutá v Gothamu skutečnou anarchii a dotlačí Batmana blízko k překročení tenké hranice mezi hrdinou a zloduchem.
Videa: Trailery, upoutávky, krátké filmy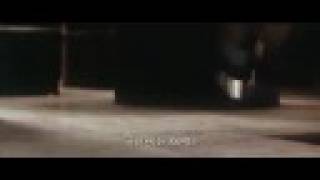 Streaming Charts

The JustWatch Daily Streaming Charts are calculated by user activity within the last 24 hours. This includes clicking on a streaming offer, adding a title to a watchlist, and marking a title as 'seen'. This includes data from ~1.3 million movie & TV show fans per day.
169.
Žánry
Drama, Akční adventura, Zločin, Mystery & Thriller
Země výroby
Spojené Království, Spojené státy
Obsazení
Nydia Rodriguez Terracina
Cillian Murphy
Jonathan Crane / Scarecrow
Matt Skiba
Man Trying to Reach Coleman Reese (uncredited)
Shirin Caiola
Party Guest with Glass (uncredited)
Henry Milton Chu
Lau Henchman (uncredited)
Richard Divizio
Chechen Gangster (uncredited)
Tony Domino
Press Conference Heckler (uncredited)
Natalie Hallam
Ferry Passenger (uncredited)
Jordon Hodges
Police Officer (uncredited)
Nicky Katt
Shotgun SWAT (uncredited)
Thomas Kosik
Parade Police Officer (uncredited)
Don Kress
Maroni's Henchman (uncredited)
Tim Krueger
Assistant D.A. (uncredited)
Dan Latham
Police Sgt. Spellman / Gotham Bomb Squad (uncredited)
Tom McComas
Helicopter SWAT Sniper (uncredited)
James Mellor
Ferry Passenger (uncredited)
Buster Reeves
Joker's Thug #2 (uncredited)
Michelle Shields
Angry Hospital Relative (uncredited)
Bruce Spielbauer
High-Ranking Police Official (uncredited)
Robert Stone
Dept. of Corrections Resident (uncredited)
Tom Townsend
Police Officer (uncredited)
John Turk
Chechen's Bodyguard (uncredited)
Chris Wilson
Major Crime Unit Detective (uncredited)
Craig Braginsky
Police Officer (uncredited)
Lidé, kteří měli rádi Temný rytíř, měli také rádi
Popular movies coming soon