The Wolf of Wall Street
(2013)
Katso nyt
TARJOUKSESSA
Katso nyt
The Wolf of Wall Street - katso netissä: suoratoista, osta tai vuokraa
Tällä hetkellä voit katsoa elokuvan "The Wolf of Wall Street" suoratoistona palvelussa Netflix, Amazon Prime Video. Voit myös ostaa elokuvan "The Wolf of Wall Street" palvelussa Blockbuster, Apple TV, Google Play Movies, Microsoft Store, Rakuten TV, SF Anytime, Viaplay tai ladata tai vuokrata sen netissä palvelussa Blockbuster, Microsoft Store, Viaplay, Apple TV, Rakuten TV, Telia Play, Google Play Movies, SF Anytime.
Synopsis
The Wolf of Wall Street perustuu tositarinaan newyorkilaisesta pörssimeklarista Jordan Belfortista. Belfortin amerikkalainen unelma lähti käyntiin 80-luvulla senttiosakkeista, joiden kautta hän siirtyi pörssilistautumisten ja korruption ahneeseen maailmaan. Belfort saavutti huikeaa menestystä ja vaurautta jo parikymppisenä johtaessaan Stratton Oakmont -pankkiirifirmaansa. Samalla hän ansaitsi lempinimensä "the wolf of Wall Street", Wall Streetin susi. Rahaa, valtaa, naisia ja huumeita. Houkutuksia oli jatkuvasti tarjolla, ja viranomaisten uhasta ei tarvinnut välittää. Vaatimattomuus oli Jordanin ja hänen susilaumansa mielestä täysin yliarvostettua, ja heille ei riittänyt mikään.
Videot: Traileri, Teaser, Kooste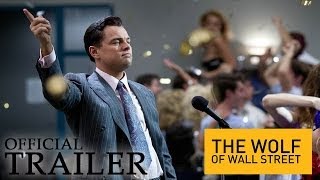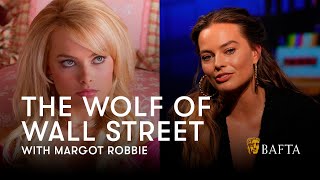 Streaming Charts

The JustWatch Daily Streaming Charts are calculated by user activity within the last 24 hours. This includes clicking on a streaming offer, adding a title to a watchlist, and marking a title as 'seen'. This includes data from ~1.3 million movie & TV show fans per day.
196.
Genre
Rikos, Draama, Komedia
Production country
Yhdysvallat
Näyttelijät
Brian Sacca
Robbie "Pinhead" Feinberg
Henry Zebrowski
Alden "Sea Otter" Kupferberg
Aya Cash
Janet (Jordan's Assistant)
Thomas Middleditch
Stratton Broker in a Bowtie
Edward Herrmann
Stratton Oakmont Commercial (voice)
Jordan Belfort
Auckland Straight Line Host
Robert Clohessy
Nolan Drager (Jordan's Lawyer)
Sandra Nelson
Aliyah Farran (Forbes Reporter)
Zana Markelson
Swiss Flight Attendant #2
Danny Flaherty
Zip (Lude Buying Teenager #1)
Ashley Blankenship
Sales Assistant #1 (in Men's Room)
Kathleen Fellegara
Straight Line Testimonial #1
Steven Boyer
Investor's Center Broker #1
Danny A. Abeckaser
Investor's Center Broker #2
Tracy Friedman
Investor's Center Broker #3
Dean Auer
Brookville Police Officer #1
Tom Greer
Brookville Police Officer #2
Giselle Eisenberg
Skylar Belfort (4 Years Old)
Martin Scorsese
John (voice) (uncredited)
Fileena Bahris
Wedding Guest (uncredited)
Silvia Kal
Wedding Guest (uncredited)
Kamron Leal
Wedding Guest (uncredited)
Tommy Bayiokos
Kacandes Diner Man (uncredited)
Gianni Biasetti Jr.
Italian Coastguard (uncredited)
Julian Brand
Stratton Broker (uncredited)
Kenneth Carrella
Stratton Broker (uncredited)
Austin Farwell
Stratton Broker (uncredited)
Zach Miko
Stratton Broker (uncredited)
Tyler Evan Rowe
Stratton Broker (uncredited)
Stefano Villabona
Stratton Broker (uncredited)
Gregory Brown
Upper Eastside Pedestrian (uncredited)
Bryan Burton
Young Stratton Inc. Broker (uncredited)
Mike Catapano
Broker Applicant (uncredited)
Steven Conroy
Audience Member (uncredited)
Kelsey Deanne
Pool Party Guest (uncredited)
Maria Di Angelis
Nicky Koskoff's Escort (uncredited)
London Hall
Swiss Airline Passenger (uncredited)
Rosemary Howard
Rao's Pedestrian (uncredited)
Chris Kerson
Kimmie Belzer's Desk Mate (uncredited)
Paul Jude Letersky
Marina Sightseer (uncredited)
Will MacAdam
Irritated Plane Passinger (uncredited)
Chris Nunez
Miami Busboy (uncredited)
Seregon O'Dassey
Masseuse to Donnie Azoff (uncredited)
Joseph Oliveira
Court Room Attendant (uncredited)
Michael Power
Seminar Guest (uncredited)
Sibyl Santiago
Convention Attendee (uncredited)
Vitaliy Shtabnoy
Kent - Broker (uncredited)
Blago Simon
Stock Broker (uncredited)
Paul Thornton
1st Class Swiss Airline Passenger (uncredited)
Francis Brooke
Conference Attendee (uncredited)
Martin Klebba
Azoff's Bullseye (uncredited)
Ihmiset, jotka pitivät nimikkeestä The Wolf of Wall Street, pitivät myös