Videos: Trailers, Teasers, Bandes-annonces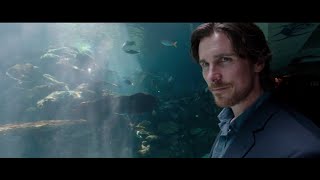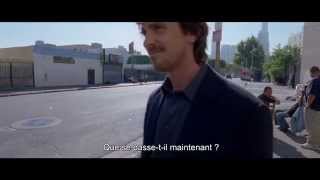 ---
Genres
Comédie Romantique
,

Drame
---
Résumé
« Il était une fois un jeune prince que son père, le souverain du royaume d'Orient, avait envoyé en Égypte afin qu'il y trouve une perle. Lorsque le prince arriva, le peuple lui offrit une coupe pour étancher sa soif. En buvant, le prince oublia qu'il était fils de roi, il oublia sa quête et il sombra dans un profond sommeil… » Le père de Rick lui lisait cette histoire lorsqu'il était enfant. Aujourd'hui, Rick vit à Santa Monica et il est devenu auteur de comédies. Il aspire à autre chose, sans savoir réellement quoi. Il se demande quel chemin prendre. Au milieu de décors urbains grandioses, il cherche à briser le sort qui l'a plongé dans une mélancolie profonde. Sur sa route, des femmes telles des muses l'aideront à leur façon à trouver sa voie.
Où regarder Knight of Cups en streaming complet et légal ?
En ce moment, vous pouvez regarder "Knight of Cups" en streaming sur Amazon Prime Video. Il est également possible de louer "Knight of Cups" sur Apple iTunes, Google Play Movies, Orange VOD, Microsoft Store, YouTube, Universcine, Cinemas a la Demande en ligne ou de le télécharger sur Apple iTunes, Orange VOD, Microsoft Store.