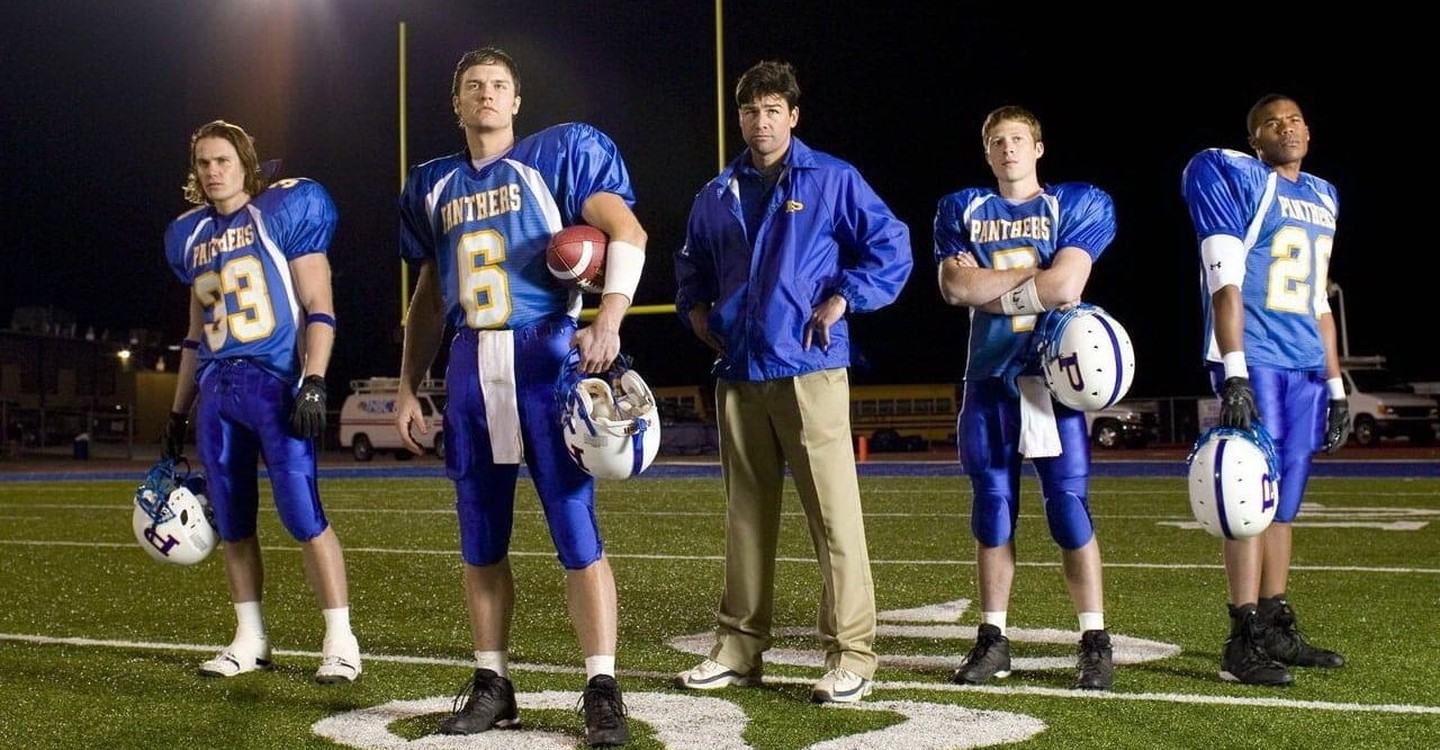 22 épisodes
S1 E1

-

Ouverture de saison

S1 E2

-

Que le spectacles continue

S1 E4

-

Oeil pour oeil, dent pour dent

S1 E7

-

A la gloire des anciens

S1 E8

-

Franchir la ligne

S1 E10

-

Pour les filles c'est pas pareil

S1 E12

-

Buckley contre Arnett

S1 E13

-

Je veux t'épouser fillette

S1 E15

-

Controverse raciale

S1 E16

-

Yeux pochés et coeurs brisés

S1 E17

-

Mensonge, sexe et caméra vidéo

S1 E18

-

Les familles se séparent

S1 E19

-

Avenir incertain
Résumé
Coach Eric Taylor is under intense pressure from the entire town to lead the high-school football team to the championship. Wife Tami provides loving support as the school's counselor. The young people face their own challenges: the former-star fighting to overcome a tragic injury; the cheerleader torn by conflicting emotional loyalties to two players; the quarterback overwhelmed with responsibilities on and off the field (while dating the coach's daughter); the cocky running back who's turned to performance enhancers. All this and more come together in season one.
Regarder Friday Night Lights saison 1 en streaming
Vous pouvez acheter "Friday Night Lights - Saison 1" sur Apple iTunes en téléchargement.