Synopsis
When Nami catches a fatal illness, the crew is forced to stop at Drum Island, a kingless country that is trying to establish a new government. Due to the actions of the previous king, Wapol, there is only one doctor left—a "witch" named Kureha who lives at the top of a mountain. Luffy and Sanji must reach the peak, but the exiled King Wapol returns to reclaim his country.
Streaming, rent, or buy One Piece – Season 3:
Currently you are able to watch "One Piece - Season 3" streaming on Netflix.
20 Episodes
S3 E1

-

The Most Wicked Man of East Blue, Arlong of the Mermen Crew

S3 E2

-

The Witch of Cocoyashi Village. Arlong's Female Officer

S3 E3

-

Usopp's Death?! Luffy - Yet to land?

S3 E4

-

Reunited! Usopp Tells Nami's True Story

S3 E5

-

The Hidden Past! Female Fighter Bellemere!

S3 E6

-

Survive! Bellemere, the Mother, and Nami's Family!

S3 E7

-

Luffy Stands Up! End of a Broken Promise!

S3 E8

-

Luffy in Trouble! Mermen VS Luffy Pirates!

S3 E9

-

Luffy Drowning! Zoro vs. Octopus Hatchan!

S3 E10

-

Proud, Tall Warriors! Dramatic Battle of Sanji and Usopp!

S3 E11

-

Luffy's Best! Nami's Courage and the Straw Hat

S3 E12

-

Bursting Out! Merman Arlong. Fearsome Attack from the Sea!

S3 E13

-

The End of the Merman Empire! Nami is MY Nakama!

S3 E14

-

Setting Off with a Smile! Farewell my Hometown, Cocoyashi Village!

S3 E15

-

BOUNTY! Straw Hat Luffy Becomes World Famous!

S3 E16

-

Following the Straw Hat! Little Buggy's Big Adventure

S3 E17

-

You've Been Waiting For It! The Return of Captain Buggy!

S3 E78

-

Nami's Sick? Beyond the Snow Falling on the Sea!

S3 E79

-

A Raid! The Tin Tyrant and Tin Plate Wapol!

S3 E80

-

An Island without Doctors? Adventure in a Nameless Land!
Videos: Trailers, Teasers, Featurettes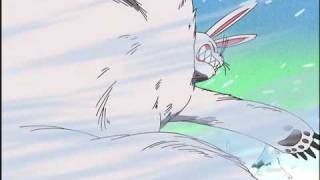 ---
Genres
Comedy, Action & Adventure, Animation, Science-Fiction, Drama, Fantasy