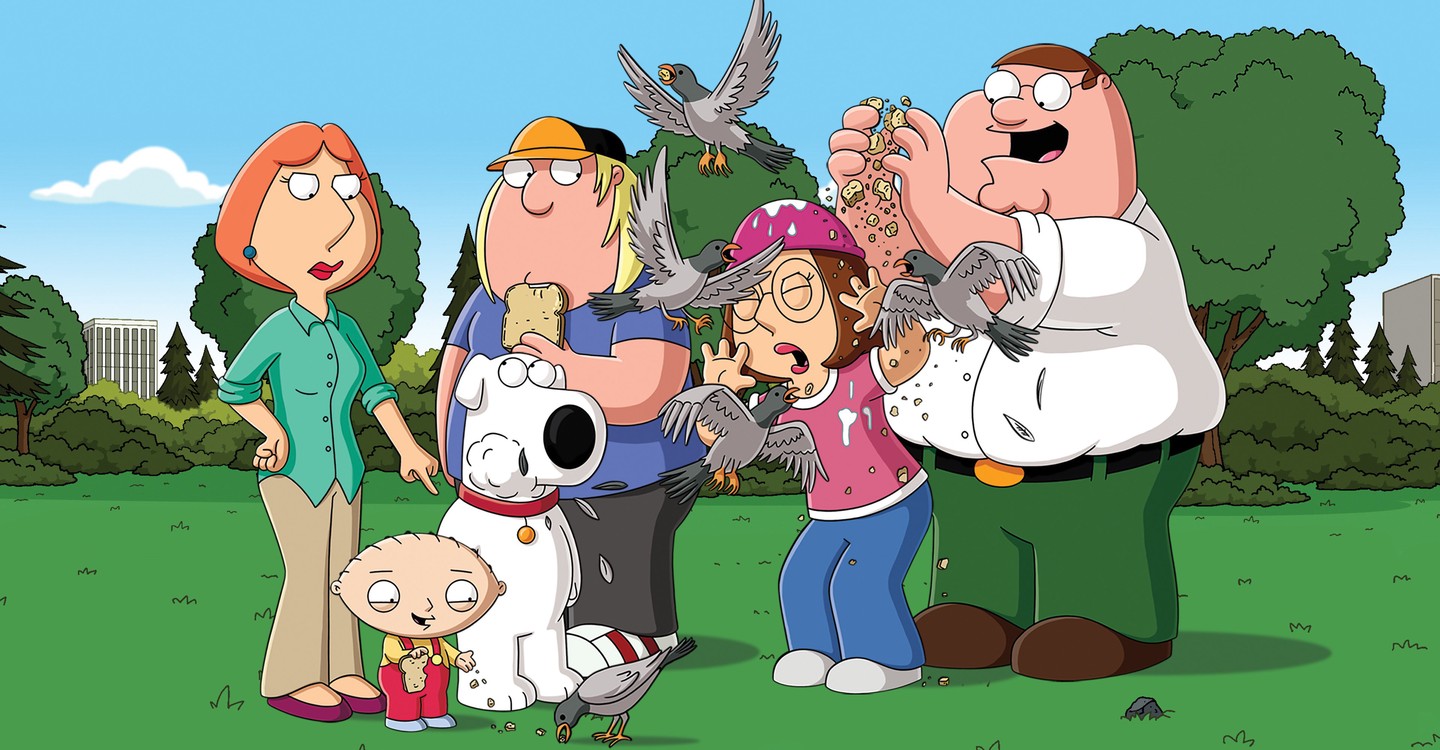 21 Episodi
S12 E3

-

Un Quagmire per Quagmire

S12 E4

-

Per un pugno di Meg

S12 E5

-

Viaggio in Italia

S12 E6

-

La vita di Brian

S12 E7

-

Armonie musicali

S12 E8

-

Il primo Natale senza Brian

S12 E9

-

I problemi di Peter

S12 E10

-

Lavoro da Grimm

S12 E11

-

Brian è un cattivo padre

S12 E12

-

La parola è mamma

S12 E13

-

Il patto con Dio

S12 E14

-

Il ricco ereditiero

S12 E15

-

Battute di seconda mano

S12 E16

-

Herpes, l'amore dolente

S12 E17

-

L'uomo più interessante del mondo

S12 E18

-

La piccola diventa nera

S12 E20

-

Mister Brown è tornato
Sinossi
Family Guy's twelfth season began airing on Fox on September 29, 2013. The series follows the Griffin family, a dysfunctional family consisting of father Peter, mother Lois, daughter Meg, son Chris, baby Stewie and the family dog Brian, who reside in their hometown of Quahog. During this season, the Griffins will travel to Italy; Peter will get a twin; Quagmire and Peter will form a folk band; and as confirmed by series creator Seth MacFarlane, Cleveland will move back to Quahog along with his family, since The Cleveland Show was cancelled. It has also been confirmed by MacFarlane that a member of the Griffin family will die in this season, to be replaced by an upcoming member of the family. Planned guest stars for the season include: Conan O'Brien, Jeff Daniels, Michelle Dockery, Tony Sirico, Yvette Nicole Brown, Gary Cole, Cesar Milan, Lauren Bacall, Ashton Kutcher, Jon Cryer, Liam Neeson, Bryan Cranston, Billie Joe Armstrong, Peter Dinklage, and Adam Levine.
Streaming, acquisto o noleggio di Stagione 12 Stagione 12
Adesso puoi guardare "I Griffin - Stagione 12" in streaming su Netflix, Disney Plus.