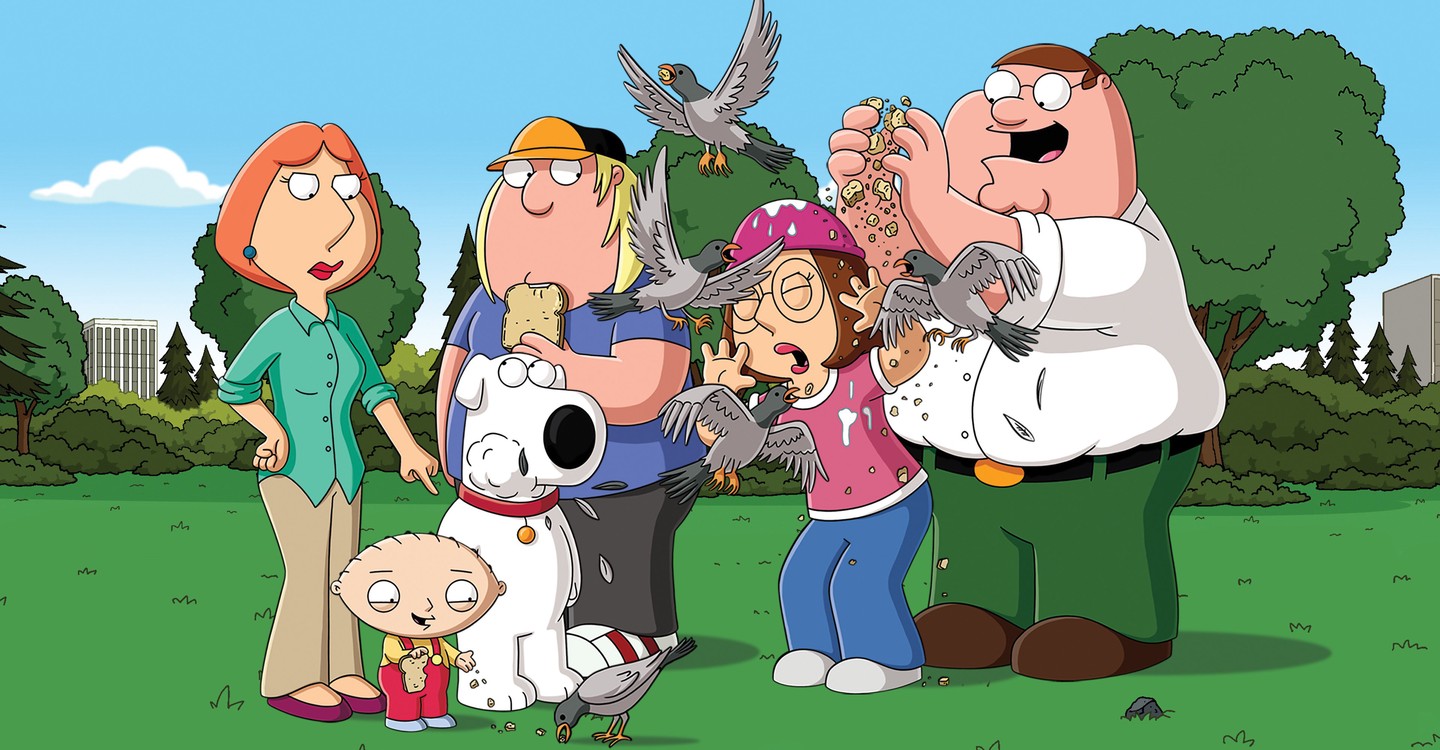 18 Episodi
S13 E1

-

E alla fine si incontrano

S13 E3

-

Effetti collaterali

S13 E4

-

Brian il professionista

S13 E5

-

Questione di tacchino

S13 E6

-

2000 anni vergine

S13 E7

-

I viaggiatori del tempo

S13 E8

-

Quell'idiota del nostro Brian

S13 E9

-

Questo piccolo maialino

S13 E10

-

La mamma di Quagmire

S13 E11

-

Enciclopedia Griffin

S13 E12

-

Stewie è incinto

S13 E13

-

Il dottor C e le donne

S13 E14

-

Gita alle cascate

S13 E15

-

Morso già una volta

S13 E16

-

L'uomo del momento

S13 E17

-

L'irlandese in lotta

S13 E18

-

Prendi mia moglie
Sinossi
On May 12, 2014, Fox renewed Family Guy for a 13th season. The season began with an hour-long crossover with The Simpsons entitled "The Simpsons Guy", guest-starring five of the six main Simpsons voice actors. Other guest stars throughout the season will include Julie Bowen, Liam Neeson, Lea Thompson, Allison Janney, Connie Britton, and Tony Sirico. In this season, Joe writes a children's book (The Book of Joe), Stewie becomes pregnant with Brian's baby (Stewie Is Enceinte), Meg becomes a foot fetish model (This Little Piggy), and Brian and Stewie take Chris back through time to help him with his history class, meeting Napoleon Bonaparte along the way (Stewie, Chris, & Brian's Excellent Adventure). There will also be an upcoming Christmas episode with the return of Jesus, with him trying to have sex for the first time (The 2000-Year-Old Virgin), and Peter will beat up guest star Liam Neeson (Kicking Arse).
Streaming, acquisto o noleggio di Stagione 13 Stagione 13
Adesso puoi guardare "I Griffin - Stagione 13" in streaming su Netflix, Disney Plus.