Spider-Man: Across the Spider-Verse
(2023)
Watch Now
PROMOTED
Watch Now
Spider-Man: Across the Spider-Verse - watch online: streaming, buy or rent
You can buy "Spider-Man: Across the Spider-Verse" on Amazon Video, Apple TV, Google Play Movies, Chili, YouTube, Rakuten TV, Microsoft Store, Sky Storeas download or rent it on Google Play Movies, Chili, Microsoft Store, YouTube, Amazon Video, Apple TV, Rakuten TV, Sky Storeonline.
JustWatch Daily Streaming Charts
Synopsis
Miles and Gwen must travel across the universe to warn all the Spider-People of a new interdimensional threat
Miles Morales swings back into action as Spider-Man in a new multiverse adventure. When a villain with the ability to open interdimensional portals known as The Spot comes onto the scene, Miles teams up with Gwen Stacey (aka Spider-Woman) to warn all the Spider-People across the universe. But not all of them agree on how to tackle their menacing foe.
Videos: Trailers, Teasers, Featurettes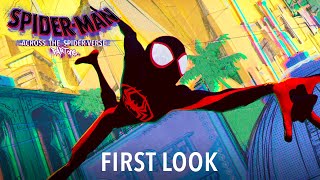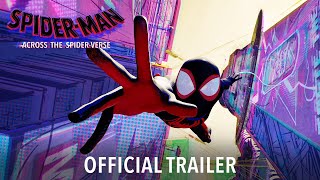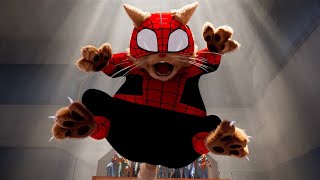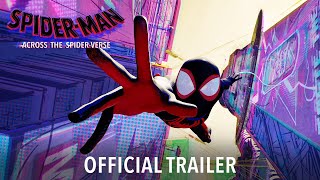 What to know
Oscar Isaac's Spider-Man 2099 plays a big role in Across the Spider-Verse (Part 1)
Spider-Man: Across the Spider-Verse Part One is an animated superhero film produced by Columbia Pictures, Sony Pictures Animation and Marvel Entertainment. The film is co-directed by Kemp Powers, Joaquim Dos Santos, and Justin K Thompson. The script is written by Phil Lord and Christopher Miller, with some additional writing by David Callaham. Daniel Pemberton returns to score the sequel, after composing the score for the first film.
Shameik Moore reprises his role as the voice of Miles Morales (aka Spider-Man) for the film. Oscar Isaac plays a more significant role this time around as the oppositional Spider-Man 2099 (aka Miguel O'Hara). Jake Johnson returns to voice another older Spider-Man, Peter Parker, who acts as Miles' mentor. Hailee Steinfeld voices Gwen Stacy, and Issa Rae voices Jessica Drew. Both characters are Spider-Women from different dimensions. Oscar-winner Daniel Kaaluya (Get Out) portrays Spider-Punk, and Karan Soni voices Spider-Man India. Jason Schwartzman voices the villainous The Spot (aka Jonathan Ohnn).
Production News
2018-11-27

Sony Pictures Animation announces a sequel to Spider-Man: Into the Universe is already in development. Directing and writing duo Joaquim Dos Santos and David Callaham will return for the sequel. (Source: The Hollywood Reporter)

2022-04-20

The release date is delayed to June 2, 2023. (Source: Deadline Hollywood)

2022-04-25

One of the film's writers,Christopher Miller, presents the first 15 minutes of the film at Sony's CinemaCon panel. (Source: Deadline Hollywood)

2022-04-26

Bryan Tyree Henry and Luna Lauren Velez are confirmed to return as the voices of Miles' parents. Rachel Dratch will play Miles' school principal. (Source: Variety)

2022-11-07

Academy Award-winning actor Daniel Kaluuya is cast as Spider-Punk. (Source: Variety)

2022-12-12

The Spot is confirmed as the main villain and will be voiced by Jason Schwartzman. The Spot can open interdimensional portals, making him the perfect villain for the multiverse Spider-Force. (Source: Variety)

2022-12-13

The Spot is confirmed as the main villain and will be voiced by Jason Schwartzman. The first trailer hints at the challenges Miles Morales will face while trying to combat The Spot. (Source: Variety)

2023-01-06

Nicolas Cage confirms that he will not return to his role as Spider-Man Noir. (Source: Collider)

2023-01-25

Pavitr Prabhakar (aka Spider-Man India) is confirmed to feature in the film. A short clip is released, showing the character's design. (Source: Collider)

2023-02-02

Concept art for Spider-Punk is teased in a short video released online. (Source: Collider)

2023-02-28

Karan Soni is cast as the voice for Spider-Man India. (Source: Deadline)

2023-03-02

Sony Animation releases a new image of Oscar Isaac's character, Spider-Man 2099. The image reveals a colourful new interpretation of the character. (Source: Collider)

2023-04-04

A new trailer for Spider-Man: Across the Spider-Verse shows Miles Morales entering the Spider-Verse and seeking out the other Spider-People. It also introduces the Spider-Force as another new enemy. (Source: YouTube)

2023-05-03

AMC list Spider-Man: Across the Spider-Verse as having a run time of 2 hours and 20 minutes, almost half an hour longer than the previous film in the series. (Source: Collider)

2023-05-09

In an interview with Fandango, actor Jake Johnson revealed that one of the universes shown in the film will take place in a LEGO reality. (Source: Collider)

2023-05-17

One of the film's co-directors, Kemp Powers, clarifies in an interview with ComicBook that Tom Holland's Spider-Man is not associated with the Spiderverse in their film. (Source: Collider)

2023-05-24

Co-director Justin Thompson reveals in an interview with Collider that the film will feature over 250 Spider-People. (Source: Collider)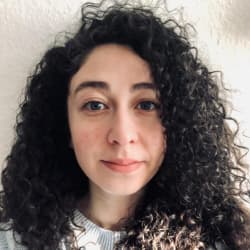 Alexandra Kon
Genres
Animation, Action & Adventure, Fantasy, Science-Fiction
Production country
United States
Director
Justin K. Thompson
,
Joaquim Dos Santos
,
Kemp Powers
Cast
Shameik Moore
Miles Morales / Spider-Man (voice)
Hailee Steinfeld
Gwen Stacy / Spider-Woman (voice)
Jason Schwartzman
Jonathan Ohnn / Spot (voice)
Oscar Isaac
Miguel O'Hara / Spider-Man 2099 (voice)
Jake Johnson
Peter B. Parker / Spider-Man (voice)
Issa Rae
Jessica Drew / Spider-Woman (voice)
Karan Soni
Pavitr Prabhakar / Spider-Man India (voice)
Amandla Stenberg
Margo Kess: Spider-Byte (voice)
Andy Samberg
Ben Reilly / Scarlet Spider (voice)
Jack Quaid
Peter Parker / The Lizard (voice)
Jorma Taccone
Adriano Tumino / '67 (voice)
Daniel Kaluuya
Hobie Brown / Spider-Punk (voice)
Elizabeth Perkins
May / Quippy Spider-Person (voice)
Josh Keaton
Spectacular Spider-Man (voice)
Sofia Barclay
Malala Windsor: Spider-UK (voice)
Danielle Perez
Charlotte Webber: Sun-Spider (voice)
Yuri Lowenthal
Insomniac Spider-Man (voice)
Rita Rani Ahuja
Additional Voices (voice)
Ismail Bashey
Additional Voices (voice)
Oscar Camacho
Additional Voices (voice)
Kerry Gutierrez
Additional Voices (voice)
Kamal Khan
Additional Voices (voice)
Andrew Leviton
Additional Voices (voice)
David Michie
Additional Voices (voice)
Juan Pacheco
Additional Voices (voice)
Chrystee Pharris
Additional Voices (voice)
Ben Pronsky
Additional Voices (voice)
Al Rodrigo
Additional Voices (voice)
Stan Sellers
Additional Voices (voice)
Warren Sroka
Additional Voices (voice)
Jasper Johannes Andrews
Additional Voices (voice)
Gredel Berrios Calladine
Additional Voices (voice)
Natalia Castellanos
Additional Voices (voice)
Deepti Gupta
Additional Voices (voice)
Sohm Kapila
Additional Voices (voice)
Pradnya Kuwadekar
Additional Voices (voice)
Ashley London
Additional Voices (voice)
Christopher Miller
Additional Voices (voice)
Andrea Navedo
Additional Voices (voice)
Jacqueline Pinol
Additional Voices (voice)
Eliyas Qureshi
Additional Voices (voice)
Lashana Rodriguez
Additional Voices (voice)
Jaswant Dev Shrestha
Additional Voices (voice)
Libby Thomas Dickey
Additional Voices (voice)
Jason Linere-White
Additional Voices (voice)
Sitara Attaie
Additional Voices (voice)
June Christopher
Additional Voices (voice)
Michelle Jubilee Gonzalez
Additional Voices (voice)
Marabina Jaimes
Additional Voices (voice)
Rez Kempton
Additional Voices (voice)
Lex Lang
Additional Voices (voice)
Phil Lord
Additional Voices (voice)
Richard Miro
Additional Voices (voice)
Doug Nicholas
Additional Voices (voice)
Shakira Ja'nai Paye
Additional Voices (voice)
Michelle Ruff
Additional Voices (voice)
Dennis Singletary
Additional Voices (voice)
Amanda Troop
Additional Voices (voice)
Ruth Zalduondo
Additional Voices (voice)
Kimberly Bailey
Additional Voices (voice)
Sanjay Chandani
Additional Voices (voice)
Jorge R. Gutierrez
Additional Voices (voice)
Miguel Jiron
Additional Voices (voice)
Deepti Kingra-Mickelsen
Additional Voices (voice)
Luisa Leschin
Additional Voices (voice)
Caitlin McKenna
Additional Voices (voice)
Andrew Morgado
Additional Voices (voice)
Arthur Ortiz
Additional Voices (voice)
Juan Pope
Additional Voices (voice)
Michael Rianda
Additional Voices (voice)
Erika Scopelli
Additional Voices (voice)
Cedric L. Williams
Additional Voices (voice)
Kimiko Glenn
Peni Parker (voice) (uncredited)
Peggy Lu
Mrs. Chen (archive footage) (uncredited)
Andrew Garfield
Peter Parker / Spider-Man (archive footage) (uncredited)
Denis Leary
Captain Stacy (archive footage) (uncredited)
Tobey Maguire
Peter Parker / Spider-Man (archive footage) (uncredited)
Cliff Robertson
Ben Parker (archive footage) (uncredited)
Alfred Molina
Doctor Octopus (voice) (archive footage) (uncredited)
Post Malone
Brooklyn Bystander (voice) (archive footage) (uncredited)
John Mulaney
Peter Porker / Spider-Ham (voice) (archive footage) (uncredited)
People who liked Spider-Man: Across the Spider-Verse also liked
Animation movies coming soon
Latest news and curated lists related to Spider-Man: Across the Spider-Verse