Watch Now
PROMOTED
Watch Now
Streaming, rent, or buy Secret Invasion – Season 1:
Currently you are able to watch "Secret Invasion - Season 1" streaming on Disney Plus.
Synopsis
Nick Fury and Talos try to discover what the Skrull are up to, and how far their infiltration into Earth's population goes...
The Skrulls are an alien race capable of shapeshifting into anyone at any time. As some rebel Skrulls begin to infiltrate positions of great power around the globe, it's down to Nick Fury, Talos, and their allies to figure out who's who and stop them before it's too late.
JustWatch Daily Streaming Charts
Videos: Trailers, Teasers, Featurettes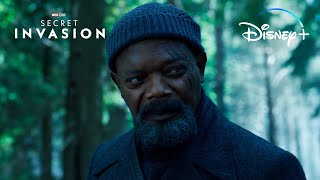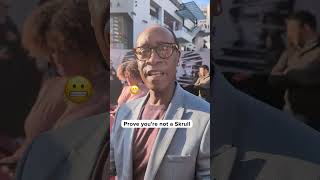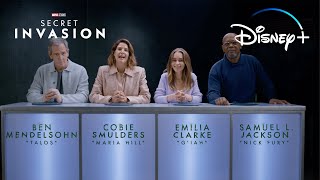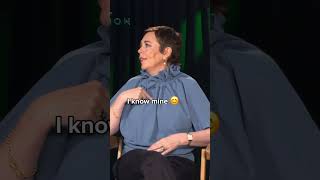 What to know
Secret Invasion directly leads to Armor Wars, starring Don Cheadle as War Machine
Secret Invasion Season 1 is the first season of the superhero spy action-adventure series produced by Marvel Studios and distributed by Walt Disney Pictures. Kyle Bradstreet — who helped write and produce the critically acclaimed series Mr. Robot — creates the series. Secret Invasion is based on the Marvel comic book storyline of the same title by Brian Michael Bendis, written in 2008. Thomas Bezucha and Ali Selim direct season 1's six-episode run. The series reunites Nick Fury and Skrull leader Talos, who originally met in Captain Marvel. The series directly sets the stage for the War Machine film, Armor Wars, starring Don Cheadle.
The series focuses in on the life of legendary former director of the intelligence agency S.H.I.E.L.D. Nick Fury, played again by Samuel L. Jackson. Ben Mendelsohn joins Jackson as Fury's ally and Skrull leader, Talos. Cobie Smulders reprises her role as another Fury ally and a former S.H.I.E.L.D. agent, Maria Hill. Emilia Clarke joins the team as newcomer G'hia, Talos' daughter. Olivia Colman portrays Sonya Falsworth, another of Nick Fury's allies. Martin Freeman once again plays Everett K. Ross, and ex-CIA agent, and Don Cheadle plays James 'Rhodey' Rhodes (aka War Machine). Kingsley Ben-Adir plays Gravik, the leader of the Skrull rebels. Christopher McDonald also features.
Production News
2020-12-10

Marvel Studios president Kevin Feige announces during Walt Disney Company's Investor Day 2020 that Secret Invasion will be one of the three new Marvel series coming to Disney+. The series will feature Nick Fury (Samuel L. Jackson) and Talos (Ben Mandelsohn) as the protagonists. (Source: TV Line)

2021-03-15

Kingsley Ben-Adir is cast as a lead character, likely a Skrull villain. (Source: Deadline)

2021-05-19

Olivia Coleman is in talks to join the Secret Invasion series. (Source: The Hollywood Reporter)

2021-05-26

Christopher McDonald is cast as an unknown character in the series. Speculation is rife that the character will appear in future series and films in the MCU as well. (Source: Deadline)

2021-11-12

During Disney+ Day, a sequence at the end of a stream of logo flashes revealed two first images from the series: one of Nick Fury and one possibly of Queen Veranke, the main Skrull villain in the comic book series Secret Invasion. (Source: Deadline)

2021-12-01

Cobie Smulders is confirmed to be returning to her role as Maria Hill in Secret Invasion. (Source: Deadline)

2022-03-12

Martin Freeman is confirmed to be appearing in Secret Invasion. (Source: ComicBook)

2022-05-25

Filming wraps for Secret Invasion. (Source: CBR)

2022-06-14

Samuel L. Jackson hints that Secret Invasion reshoots are still in process. (Source: Screen Rant)

2022-09-10

The first trailer for Secret Invasion is released at Disney's D23 expo, showing Nick Fury and Talos arriving back on Earth. (Source: Collider)

2022-09-10

Marvel president Kevin Feige reveals during a panel discussion that Secret Invasion will set the stage for Armor Wars, a film starring Don Cheadle's James 'Rhodey' Rhodes (aka War Machine). (Source: CBR)

2023-03-31

In an interview with Vanity Fair, Samuel L. Jackson reveals more about the Secret Invasion plot and where Nick Fury is at in his mental state. He also reveals that Emilia Clarke plays Talos' daughter, G'iah. (Source: Vanity Fair)

2023-04-03

A trailer is released, showing an eyepatch-less Nick Fury returning to Earth as a wanted man. A key art piece is also released, showing a mashup of Fury and a Skrull, hinting at the mixed identities to follow. In addition, the release date is officially announced for June 21, 2023. (Source: Deadline)

2023-05-04

In a feature for Empire Magazine, the episode count and time for Secret Invasion is revealed to be six one-hour episodes. (Source: Collider)

2023-05-10

Marvel release a new featurette, showing the cast and creators discussing the production while underlining the spy-thriller genre of the series. (Source: YouTube)

2023-06-21

Secret Invasion Season 1 premieres on Disney+.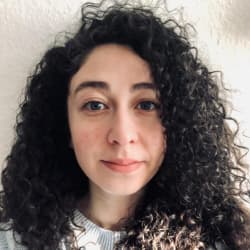 Alexandra Kon
Genres
Science-Fiction, Mystery & Thriller, Action & Adventure, Drama
People who liked Secret Invasion also liked
Popular upcoming TV shows
Science-Fiction TV shows coming soon