Watch Now
PROMOTED
Watch Now
Meg 2: The Trench streaming: where to watch online?
You can buy "Meg 2: The Trench" on Apple TV, Google Play Movies, YouTube, Microsoft Store, Redbox, Amazon Video, Vuduas download or rent it on Vudu, Redboxonline.
Can I watch Meg 2: The Trench in theaters?
Yes! You can watch Meg 2: The Trench in theaters today. You can get tickets to the the movie in the United States right now.
JustWatch Daily Streaming Charts
Synopsis
Jonas Taylor returns to take on a new Megalodon
No place on Earth is deeper than the Mariana Trench and at that depth, in the darkest most uninhabitable place on the planet, something is lurking. Jonas Taylor is back and facing a larger more terrifying shark than ever before. The ex-rescue diver has already faced down a prehistoric Megalodon and at great personal cost. Now the ancient beast returns, stronger, smarter, and more daring than ever. With a new crew assembled, featuring some familiar faces, Taylor will struggle to save them all from the jaws of the giant shark set upon destruction and mayhem.
What to know
Indie director Ben Wheatley teams up with Jason Statham for a giant shark adventure
Meg 2: The Trench is an action thriller movie that serves as a direct sequel to the 2018 film The Meg. The film is based on the book The Trench written by Steve Alten. The movie is directed by the English filmmaker Ben Wheatley. Wheatley is known for directing and writing independent thrillers such as Free Fire, High Rise, and Rebecca. Meg 2: The Trench features Haris Zambarloukos as a cinematographer who has worked before on Mama Mia!, Thor, and Belfast amongst others. Veteran English composer Harry Gregson-Williams returns to score this giant monster epic, having originally scored the first movie.
Leading the cast is the English actor and Hollywood hardman Jason Statham. Statham is reprising his role as rescue diver Jonas Tyler. He is joined in the cast by actress and model Sienna Guillory, known for her role in the Resident Evil film series. Cliff Curtis, Shuya Sophia, Page Kennedy, and Skyler Samuels round out the expanded cast. For more information on Meg 2: The Trench check out our full guide to the movie. Meg 2: The Trench was released in cinemas on August 4th.
Production News
2018-04-23

Jason Statham teased a sequel to The Meg claiming that it could happen if the public enjoyed the first film enough. (Source: Entertainment Weekly)

2018-08-13

Novelist, Steve Alten, claimed that there could be a billion dollar franchise built up around the movies if it were done right. (Source: Metro)

2018-10-30

Executive producer, Catherine Xujun Ying confirmed that the sequel was early in development. (Source: Deadline)

2019-03-02

It was confirmed that the script was in the early stages. (Source: CinemaBlend)

2020-10-23

Moviemaker Ben Wheatley was confirmed to be directing the sequel. (Source: The Hollywood Reporter)

2022-02-25

Wu Ming and Jason Statham are confirmed to be in the cast. Production was also announced to be underway. (Source: Variety)

2022-12-21

Harry Gregson-Williams is revealed to be scoring Meg 2: The Trench. (Source: Film Music Reporter)

2023-08-04

Meg 2: The Trench was released in cinemas. (Source: Collider)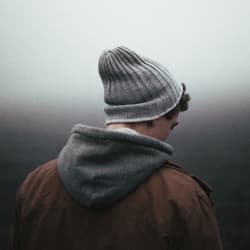 Harry Burnview
Genres
Action & Adventure, Science-Fiction, Horror, Mystery & Thriller
Production country
United States, WEBAPP_COUNTRY_CN
Cast
Sara Dee
Parrot / Suit Voice (voice)
People who liked Meg 2: The Trench also liked
Popular movies coming soon
Upcoming Action & Adventure movies
Latest news and curated lists related to Meg 2: The Trench