Coming soon
January 5, 2023
4 weeks left
Synopsis
The criminal underworld of Copenhagen is full of shadowy figures softly lit in swirling neons. No one knows Miu though, a new figure on the scene set for vengeance and unafraid of violence. In this surreal lawless landscape, the mysterious young woman is seeking her adversary – Rakel. The pair voyage through the underbelly of illicit activity pursuing one another into the realms of the supernatural. Far from her previous life of servitude, Miu must now be steadfast and smart if she is to survive her perilous problems and pursue her foe to the final breath. In this fluorescent fairy-tale Miu and Rakel must face their past deeds first if they are to have any future at all.
What to know
Copenhagen Cowboy is an upcoming thriller neo-noir series produced by Netflix and directed by Nicolas Winding Refn. The Danish director is a polarising figure who mobilizes hyper-violent and hyper-sexualized imagery in his work for shock value. He is best known for his works Bronson, Drive and Valhalla Rising. Magnus Nordenhof Jonck is the series cinematographer ensuring that the visuals are clean and precise. Providing what has become a trope of Refn's films – the synth-heavy score – is Kristian Eidnes Andersen who worked with the director on the previous Only God Forgives. Partner and long-time collaborator, Liv Corfixen is an executive producer on the project. The show will feature six hour-long episodes.
The series stars Angela Bundalovic as the lead Miu, a young woman who gets wrapped up in the criminal underworld. Other confirmed casting includes Fleur Frilund as Jessica and Diana Moisa as Isidora. Lola Corfixen, who is the real-life daughter of the creative pair helming the series, also plays a prominent on-screen role. It confirms the show will be a family affair and as the first production that the director has done in his native Denmark in fifteen years, Copenhagen Cowboy also represents something of a homecoming.
Season 1 sees Angela Bundalovic portraying Miu, an evolution of characters from other films by the director. She is joined by Fleur Frilund as Jessica and Diana Moisa who plays Isidora. Lora Corfixen, daughter of Nicolas Winding Refn and Liv Corfixen plays Rakel. The production in Copenhagen marks the directors return to his native land after fifteen years of producing film and television elsewhere.
Where to stream
Copenhagen Cowboy will be released on the streaming site Netflix. It is confirmed to be arriving on January 5, 2023.
Production: Timeline, news & updates
December 11, 2021: Danish film director Nicolas Winding Refn teased 'Copenhagen Cowboy' on his Instagram. He confirmed that the project would star his teenage daughter, who has featured in other projects of his before. The filming is confirmed to be underway.(Source: The Playlist)
July 22, 2022: Netflix reveal a new collaboration with Danish film director Nicolas Winding Refn. The filmmaker will return to filming in Denmark. It is described as a neon-noir thriller and has already finished filming. (Source: Deadline)
September 4, 2022: The first trailer for the movie is released showing jaw-dropping neon visuals and pulsating electronic score. The trailer offers flashes of different characters who inhabit the criminal underworld of Copenhagen that is at the heart of this story. (Source: Collider)
September 9, 2022: The six-part series had a world premiere at the Venice Film Festival, where the director talked about the movie as an evolution of female characters from his previous movies. (Source: Deadline)
November 22, 2022: A new trailer for the show is released that also reveals a new January 5, 2023 release date. (Source: The Playlist)
Videos: Trailers, Teasers, Featurettes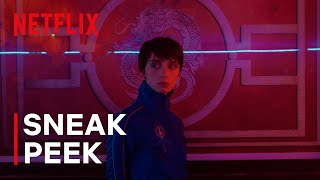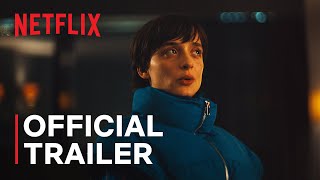 Copenhagen Cowboy - watch online: streaming, buy or rent
Copenhagen Cowboy will be available to stream on Netflix from January 5, 2023.