Watch Now
PROMOTED
Watch Now
Streaming, rent, or buy Futurama – Season 11:
Currently you are able to watch "Futurama - Season 11" streaming on Hulu.
Synopsis
Fry, Leela, Bender and the Professor return for more intergalactic adventures
Phillip J. Fry is a cryogenically frozen pizza delivery guy transported to the future and awoken in 2999. He is joined by the Professor, his distant descendant and founder of Planet Expresss Inc. Working aboard the ship with them is Leela, the one-eyed captain, and Fry's long-time love interest. Bringing up the rear is the foul-mouthed robot Bender, known for his alcoholic binges and general bad behavior. The four friends are joined by a host of characters who come in and out of their lives on the Planet Express Ship. Back for another adventure, the crew are taken on twists and turns through time and space with only each other to rely on, and sometimes not even then.
JustWatch Daily Streaming Charts
What to know
Matt Groening and David X bring Futurama back to life at Hulu
Futurama Season 11 is an adult animated sci-fi comedy television show. It is created by Matt Groening, acclaimed writer, and creator of The Simpsons. Futurama has been the recipient of six Emmy Awards and welcomes back David X. Cohen as a director and co-creator. Streaming service Hulu revived the series for twenty half an hour episodes after it first officially concluded in 2013.
Billy West once again voices the ex-pizza delivery guy Fry as well as Professor Farnsworth and Doctor Zoidberg. He is joined by Katey Segal who voices Leela. After protracted contract negotiations, John DiMaggio takes back the role of Bender. Tress MacNeille voices Leela's mom while Phil LaMarr also returns as Hermes Conrad. The revival brings back Lauren Tom as Amy Wong and Maurice LaMarche as Calculon, Kif, and Morbo. Futurama Season 11 was released on Hulu on July 24th, 2023.
Production News
2022-02-09

Hulu announced that they were reviving Futurama for a 20-episode season and bringing back creators Matt Groening and David X. Cohen. (Source: The Hollywood Reporter)

2022-08-25

The titles of the first ten episodes of the revival season were released. (Source: ScreenRant)

2022-09-30

Futurama creator David X. Cohen confirmed that rapper Coolio had recorded material for the revival before his passing. (Source: Comic Book Resources)

2023-02-01

Summer 2023 is the suggested release date for the new slate of episodes according to a social media post from star Lauren Tom.(Source: Comic Book Resources)

2023-07-24

Futurama Season 11 was released on Hulu. (Source: Hulu)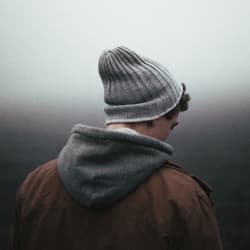 Harry Burnview
Genres
Comedy, Science-Fiction, Animation
Cast
Billy West
Fry / Professor Farnsworth / Zoidberg / Zapp Brannigan (voice)
Maurice LaMarche
Morbo / Kif Kroker (voice)
People who liked Futurama also liked
Popular TV shows coming soon