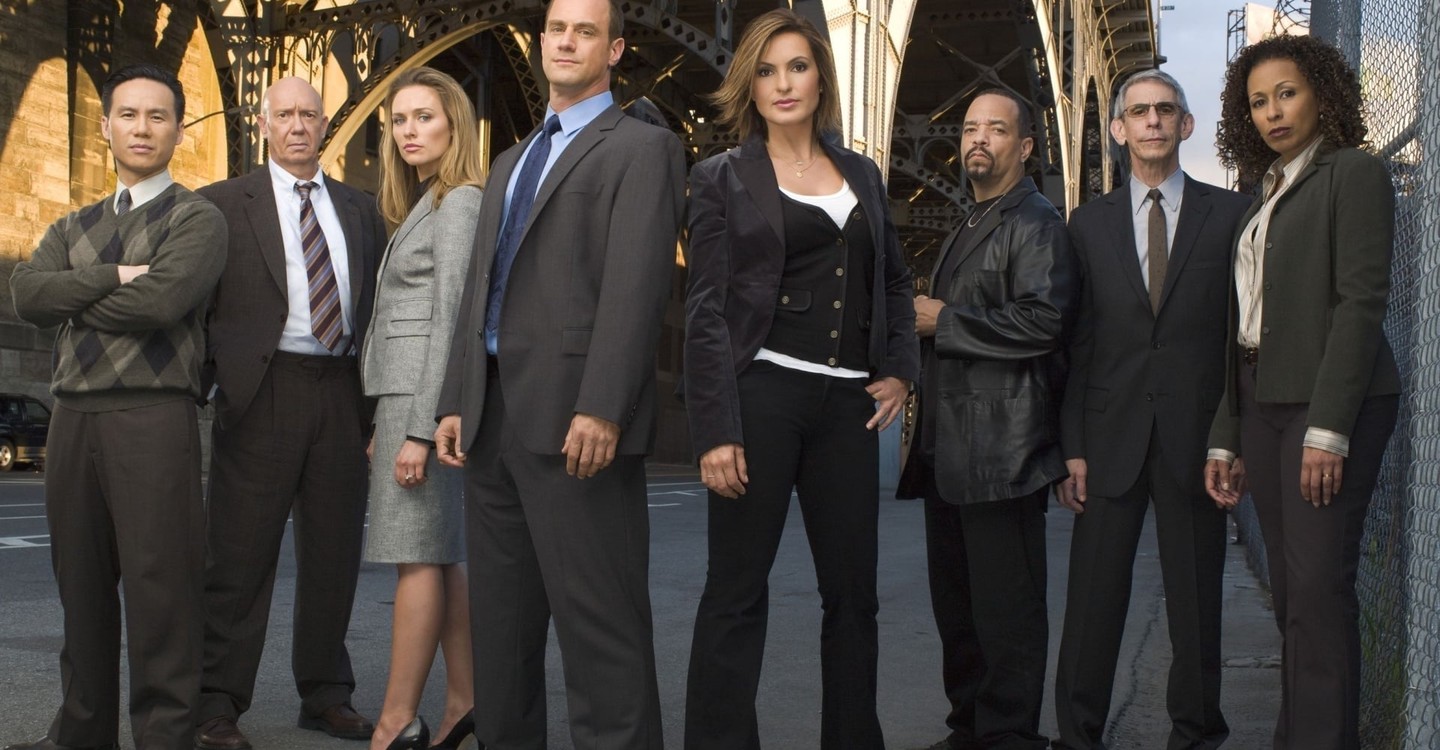 Título original: Law & Order: Special Victims Unit
24 Episodios
T14 E1

-

Reputación perdida

T14 E2

-

Libre de sospecha

T14 E3

-

Veinticinco actos

T14 E4

-

Pérdida aceptable

T14 E5

-

Vigilia en Manhattan

T14 E6

-

Buscando a Emily

T14 E7

-

Hoguera de vanidad

T14 E8

-

Lecciones aprendidas

T14 E9

-

Sueños postergados

T14 E10

-

Presuntamente culpable

T14 E13

-

Legado monstruoso

T14 E14

-

Secretos exhumados

T14 E15

-

Ambición mortal

T14 E16

-

Mi gracioso enamorado

T14 E17

-

Azul encubierto

T14 E18

-

Violación legítima

T14 E19

-

Nacido psicópata

T14 E20

-

Chica deshonrada
---
Géneros
Drama
,

Crimen
,

Misterio & Suspense
---
Sinopsis
The 14th season of Law & Order: Special Victims Unit debuted with a two-part premiere episode on September 26, 2012, at 9:00 pm on NBC, which was the show's weekly time slot. The fourteenth season picked up storyline-wise where the last season left off, with Captain Cragen awaking to a dead prostitute in his bed with her throat slit. The two-part season premiere was watched by 7.19 million total viewers and received generally positive reviews. The series' landmark 300th episode fell this season and aired on October 24, 2012, watched by 6.77 million total viewers. This is the first season of SVU to have any kind of crossover with now ended Law & Order spinoff, Law & Order: Criminal Intent, Kathryn Erbe guest starring in two episodes "Acceptable Loss" and Poisoned Motive as her LOCI character, Alexandra Eames, and Denis O'Hare guest starring in the episode "Presumed Guilty" as his LOCI character, Father Shea.
Ver Ley y orden: unidad de víctimas especiales - temporada 14 online: por stream, comprarlo o rentarlo
Actualmente, usted es capaz de ver "Ley y orden: unidad de víctimas especiales - Temporada 14" streaming en Amazon Prime Video.