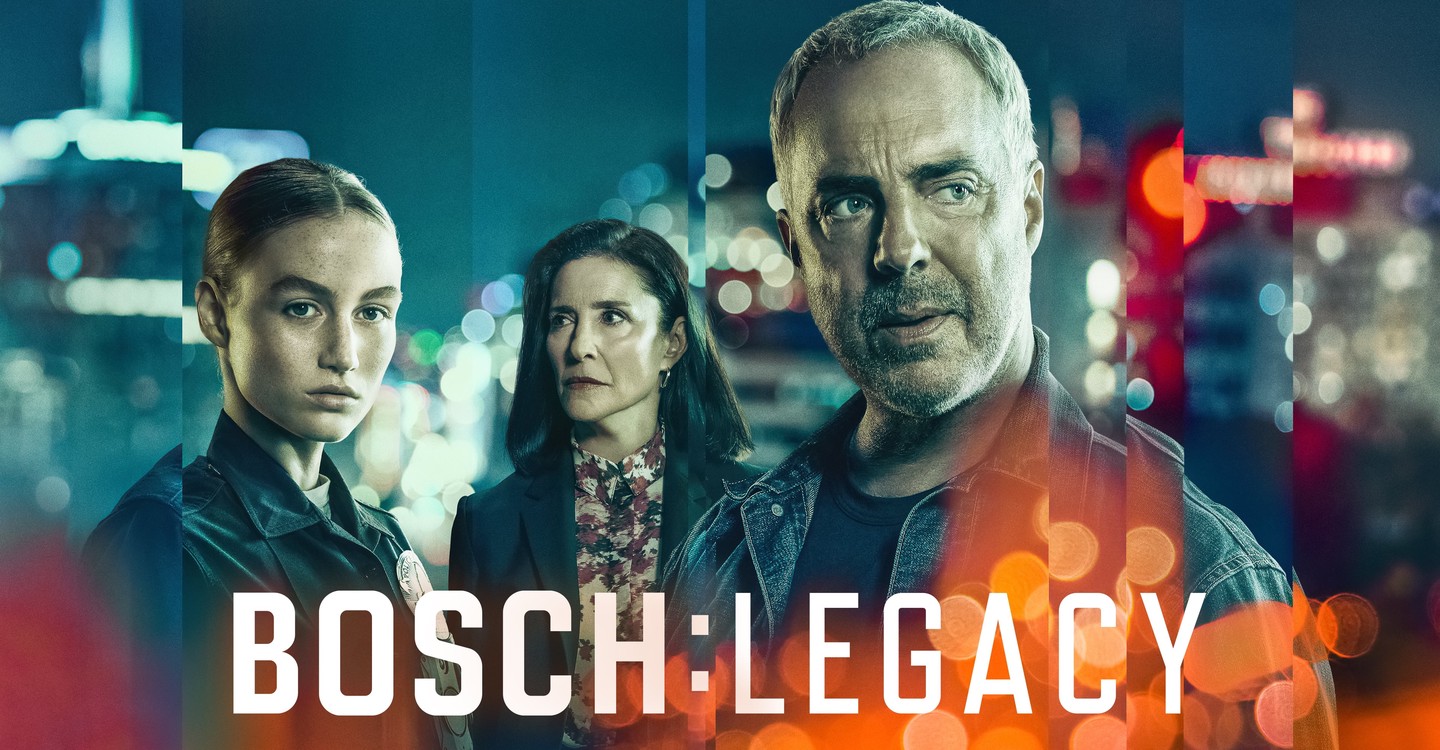 10 Episoade
S1 E1

-

Chipul dur al despărțirii

S1 E4

-

Nu zice hop până nu sari

S1 E6

-

Lanțul autenticității

S1 E7

-

Din rândurile noastre
Rezumat
Bosch's first job calls him to the estate of ailing billionaire Whitney Vance, where he is tasked with finding Vance's only potential heir. Along the way, Bosch finds himself clashing with powerful figures who have a vested interest in the heir not being found. Bosch finds an invaluable resource in Maurice "Mo" Bassi, a tech-forward gadget whiz who also shares Bosch's fondness for smooth jazz and commitment to justice.
Faceți streaming, închiriați sau cumpărați Bosch: Legacy – Sezonul 1:
În prezent, puteți viziona "Bosch: Moștenirea - Sezon 1" streaming pe Amazon Prime Video.