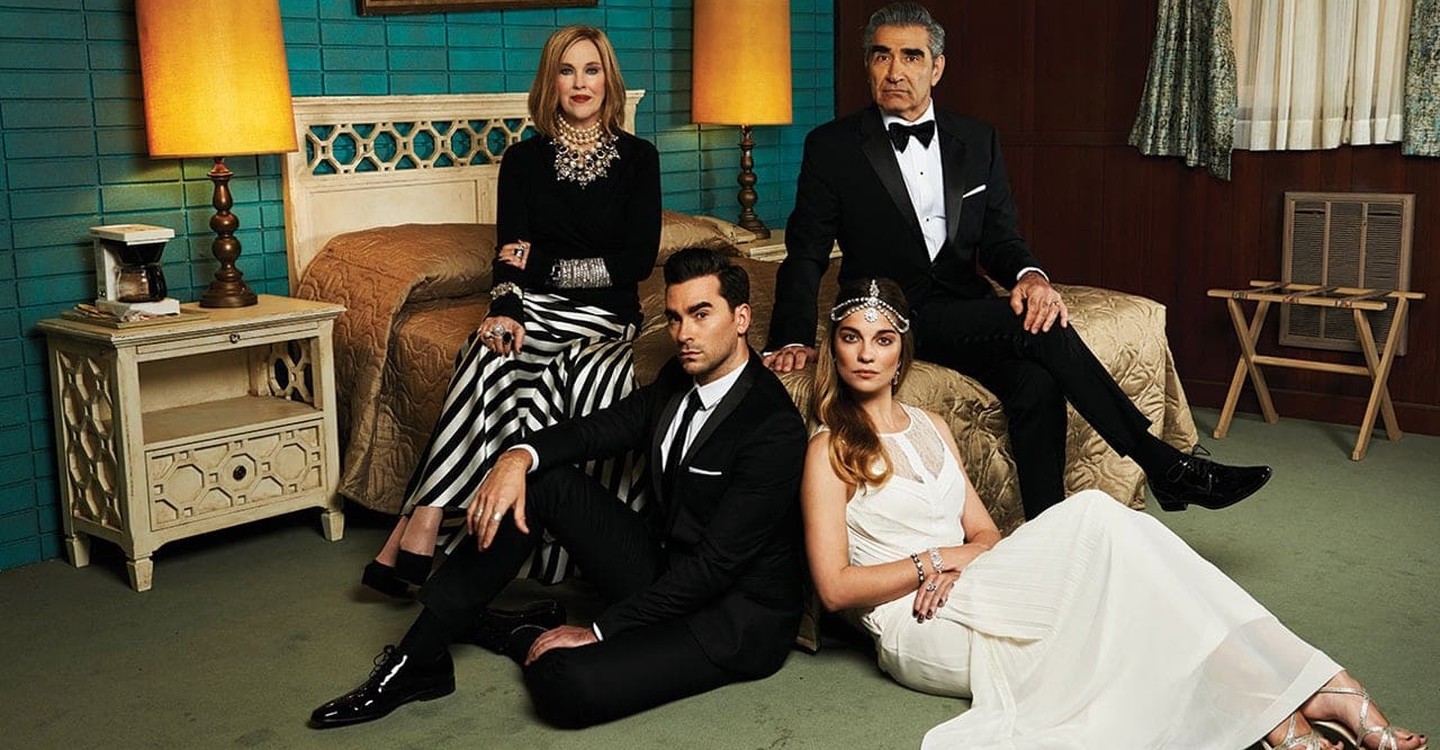 Rezumat
As Season Three gets underway, the Rose family continues to ingratiate themselves into everyday life in Schitt's Creek. Johnny has hit a brick wall in his quest to get the Roses out of Schitt's Creek, and struggles to find a new project to give his life purpose – that is, until he finds one right under his nose. Moira adjusts to her new position on Town Council, learning the hard way that big ideas aren't always compatible with small-town realities. David is riding high after meeting a new love interest at a party, but soon discovers that his romantic life is becoming entangled with Stevie's. Meanwhile, Alexis contemplates her future, and decides to go back to school to complete her education. The Roses continue to adapt to everyday life in Schitt's Creek, as their temporary sojourn begins to look more and more permanent with each passing day.
Faceți streaming, închiriați sau cumpărați Schitt's Creek – Sezonul 3:
Încercăm să adăugăm noi furnizori în mod constant, dar nu am putut găsi o ofertă pentru "Schitt's Creek - Sezon 3" online. Reveniți curând pentru a verifica dacă a apărut ceva nou..