Regarder maintenant
EN PROMO
Regarder maintenant
Videos: Trailers, Teasers, Bandes-annonces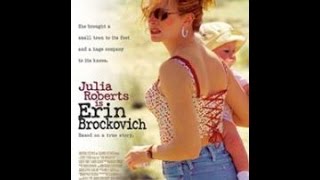 Résumé
A twice-divorced mother of three who sees an injustice, takes on the bad guy and wins -- with a little help from her push-up bra. Erin goes to work for an attorney and comes across medical records describing illnesses clustered in one nearby town. She starts investigating and soon exposes a monumental cover-up.
Où regarder Erin Brockovich en streaming complet et légal ?
En ce moment, vous pouvez regarder "Erin Brockovich" en streaming sur Netflix. Il est également possible de louer "Erin Brockovich" sur Apple iTunes en ligne ou de le télécharger sur Apple iTunes.
Ca pourrait aussi vous intéresser