The French Dispatch
(2021)
Regarder maintenant
EN PROMO
Regarder maintenant
Videos: Trailers, Teasers, Bandes-annonces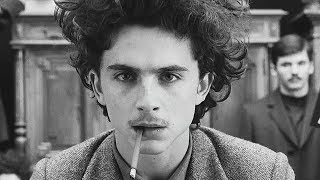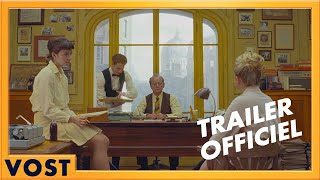 ---
Genres
Drame, Documentaire, Comédie, Comédie Romantique
Résumé
Le journal américain The Evening Sun de Liberty dans le Kansas possède une antenne nommée The French Dispatch à Ennui-sur-Blasé, une ville française fictive évoquant Paris dans les années 1950-60. Arthur Howitzer Jr., le rédacteur en chef du French Dispatch, meurt subitement d'une crise cardiaque. Selon les souhaits exprimés dans son testament, la publication du journal est immédiatement suspendue après un dernier numéro d'adieu, dans lequel trois articles des éditions précédentes du journal sont republiés, ainsi qu'une nécrologie : Les trois articles traitent de Moses Rosenthaler, un détenu psychopathe qui se révèle être un grand artiste peintre, des évènements de Mai 68 et enfin d'une enquête gastronomique qui vire au polar.
Où regarder The French Dispatch en streaming complet et légal ?
En ce moment, vous pouvez regarder "The French Dispatch" en streaming sur Disney Plus. Il est également possible de louer "The French Dispatch" sur Google Play Movies, Rakuten TV en ligne ou de le télécharger sur Apple iTunes, Google Play Movies, Rakuten TV.
Ca pourrait aussi vous intéresser