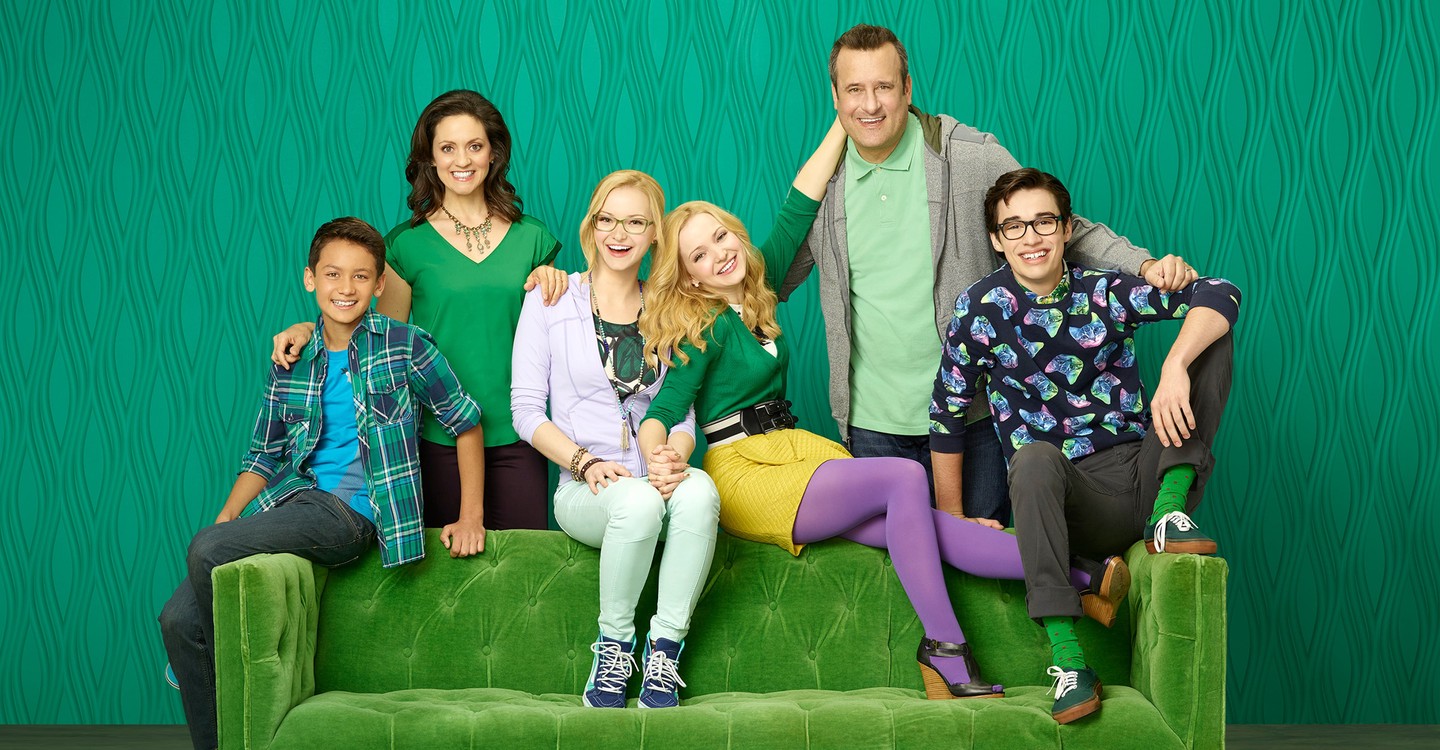 Titre Original: Liv and Maddie
---
Genres
Comédie
,

Drame
,

Pour enfants
Casting
Résumé
It may be chaos under this roof, but the Rooneys are one big happy family. Maddie tries to find another hobby because her injury prevents her from playing basketball, Joey thinks it's a prank when a cute cheerleader asks him to the dance, and Parker builds a robot dog to prove he can take care of a real one. And what will Liv do when she discovers her big movie premiere is the same day as the annual Cheddar-Brat Fest! They may be twins but Liv and Maddie are one of a kind. In this fast-paced world, life certainly doesn't slow down for the Rooneys! Liv runs into a cute boy from her past but things get complicated when she and Andie both realize they have feelings for him. Meanwhile, Joey goes to extremes in order to impress a girl and Parker's inventions spell out trouble for Karen. And with all the ups and downs in their relationship, can Maddie and Diggie stay together or will they go their separate ways? They may not have it all together, but together the Rooneys have it all!
Regarder Liv & Maddie saison 2 en streaming
En ce moment, vous pouvez regarder "Liv & Maddie - Saison 2" en streaming sur Disney Plus.