Sledovat nyní
PROMOTED
Sledovat nyní
Sledování titulu Rocketman: kde sledovat?
Aktuálně máte možnost sledovat "Rocketman" streaming u Netflix, SkyShowtime, Prima Plus. Si můžete koupit "Rocketman" u Apple TV, Google Play Movieske stažení nebo si jej půjčit u Apple TV, Google Play Moviesonline.
JustWatch Daily Streaming Charts
Synopse
Než se stal Eltonem Johnem, jmenoval se Reginald a byl to malý brýlatý oplácaný kluk, který si příliš nerozuměl s rodiči, zato s klavírem mu to šlo náramně. Zpočátku jen dělal křoví úspěšnějším muzikantům, jenže pak potkal svou nejspřízněnější duši, textaře Bernieho Taupina. Od tohoto setkání vedla strmá cesta na absolutní vrchol, možná až příliš rychlá na to, aby se dala zvládnout bez chlastu a drog. Ty pomáhaly zejména ve chvílích, kdy se Elton cítil sám, opuštěný a nemilovaný, což se mu stávalo prakticky pořád. Jenže když jste duší rocker i showman, tak se z každého srabu prostě vyzpíváte.
Videa: Trailery, upoutávky, krátké filmy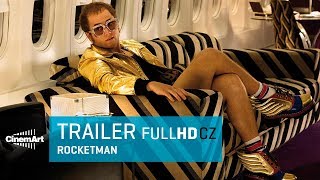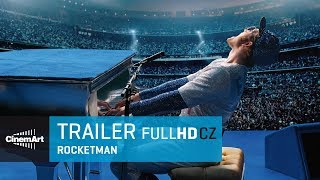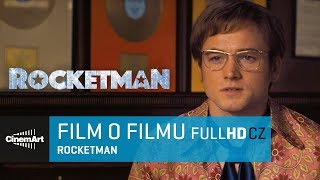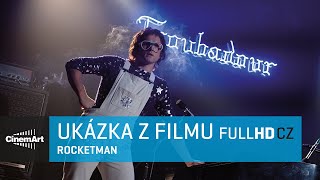 Žánry
Drama, Hudba a hudební
Země výroby
Spojené Království, Spojené státy
Obsazení
Ziad Abaza
Hospital Nurse (uncredited)
Lasco Atkins
Extended Family (uncredited)
Anna Benamati
Elton John's House Manager (uncredited)
David Cradduck
Newspaper Seller (uncredited)
Dani Dupont
Air Stewardess (uncredited)
Karl Farrer
Fine Restaurant Diner (uncredited)
Michel Alexandre Gonzalez
Mark Gooden
Fairground Guest (uncredited)
Theo Ip
80's New Yorker / Londoner (uncredited)
Nick Kellington
Elton's Stagehand (uncredited)
Kamil Lemieszewski
Dr. Maverick / Paramedic (uncredited)
Ketan Majmudar
Dodgers Stadium Attendee (uncredited)
Giles Martin
Music Producer (uncredited)
Elizabeth McCafferty
Ray Williams' Girlfriend (uncredited)
Adrian Mozzi
Elton John's Guest (uncredited)
Laura Obiols
Elton John's Guest (uncredited)
Tom Ogg
George - John Reid's Boyfriend (uncredited)
Rory Okey
LA Drug Dealer (uncredited)
Jess Radomska
Teddy Girl 1 (uncredited)
Charlotte Sharland
Ice Cream Girl (Pinner) (uncredited)
Sarah Sharman
Backing Singer (uncredited)
Amanda Smith
Punter's Wife (uncredited)
Robert Smith
Fan At Concert (uncredited)
Alisha Tarran
Elton Fangirl (uncredited)
Dave Thompson
Elton's Stage Manager (uncredited)
Lochlan White
Dancer - Pinner Child (uncredited)
Riley White
Dancer - Pinner Child (uncredited)
Charlie Bentley
Parkland Patient (uncredited)
Lidé, kteří měli rádi Rocketman, měli také rádi
Popular movies coming soon