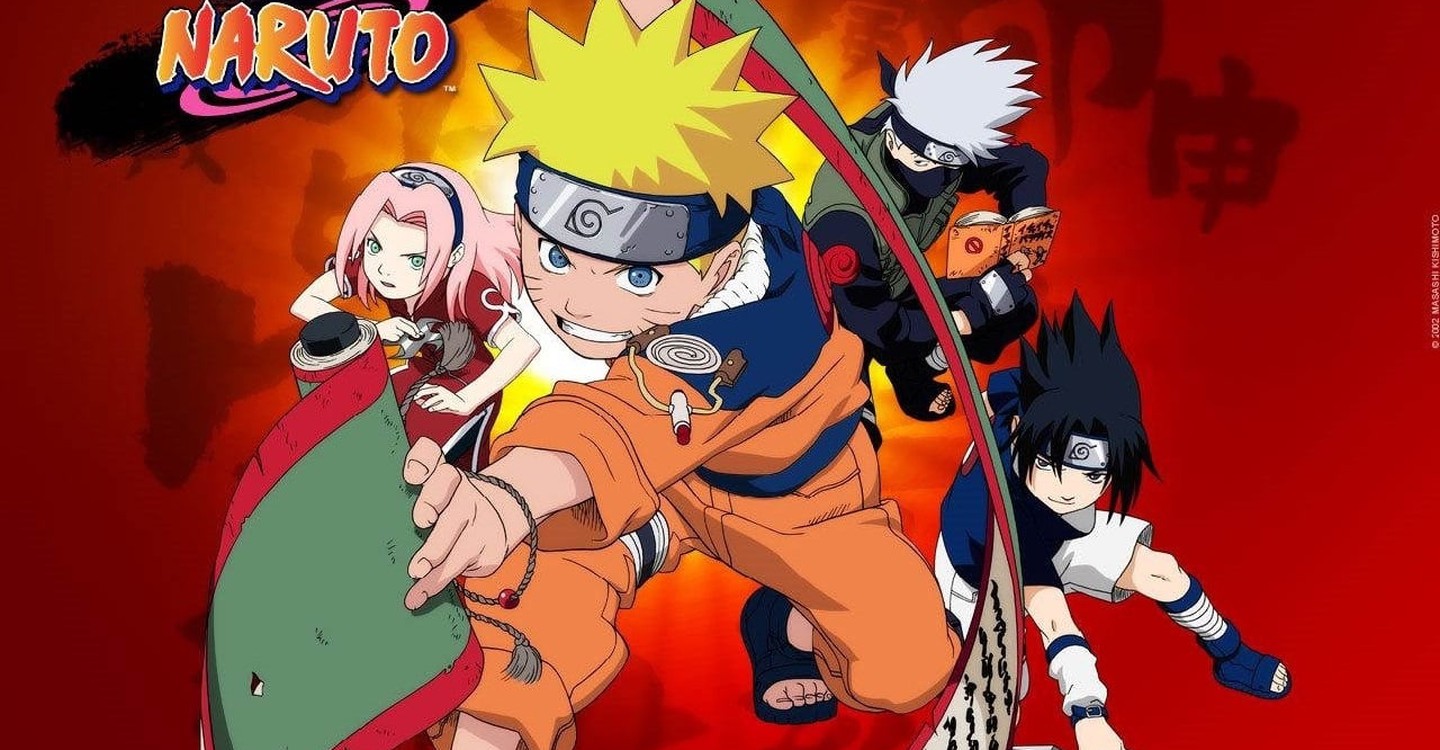 20 Jaksoa
K4 J2

-

A Plea from a Friend

K4 J4

-

The Promise That Could Not Be Kept

K4 J5

-

Deep Cover?! A Super S-Ranked Mission!

K4 J6

-

A Town of Outlaws, The Shadow of the Fuma Clan

K4 J7

-

The Promise Betrayed, The Fleeting Request

K4 J8

-

Fear! Orochimaru's Castle!

K4 J9

-

Two Beats, Kabuto's Trap!

K4 J10

-

Sakura's Determination

K4 J11

-

The Evil Trio of the High Security Installation!

K4 J12

-

Run, Ton-ton! I'm Depending on Your Nose!

K4 J13

-

Newly Formed Three Man Cell! Two People and an Animal!

K4 J14

-

Explosion! New Formation! Ino-Shika-Cho

K4 J15

-

Leftover Ambitions and Orochimaru

K4 J16

-

Fateful Showdown! You Won't Defeat Me

K4 J17

-

Super Pursuit Power Even Akamaru is Jealous of! Seek the Mysterious Bikouchuu

K4 J18

-

How Are They Different? Don't All Bugs Look the Same?

K4 J19

-

Deceive, Confuse, and Be Deceived. The Grand Bug Battle

K4 J20

-

Blaze Away, Byakugan! This is My Ninja Way!
---
Genre
Scifi
,

Toiminta & Seikkailu
,

Komedia
,

Animaatio
,

Fantasia
,

Mysteeri & Trilleri
Synopsis
In the Village Hidden in the Leaves, there are few things Naruto and Choji love more than a steaming bowl of Ichiraku ramen, and when the daughter of the owner is kidnapped, they're on the case. Then, missions for the Leaf ninja lead them to the Land of Bears after a fallen meteorite and the Land of Greens to protect a princess. When an evil ninja who's after the princess gets in their way, it's Naruto's life on the line!
Striimaa, osta tai vuokraa ナルト – Kausi 4:
Koitamme jatkuvasti lisätä uusia palveluita valikoimaamme, mutta valitettavasti tällä kertaa emme löytäneet yhtään tarjousta elokuvalle "Naruto - Kausi 4" netissä. Palaa pian takaisin katsomaan olemmeko löytäneet uusia tarjouksia.
Ihmiset, jotka pitivät nimikkeestä Kausi 4, pitivät myös