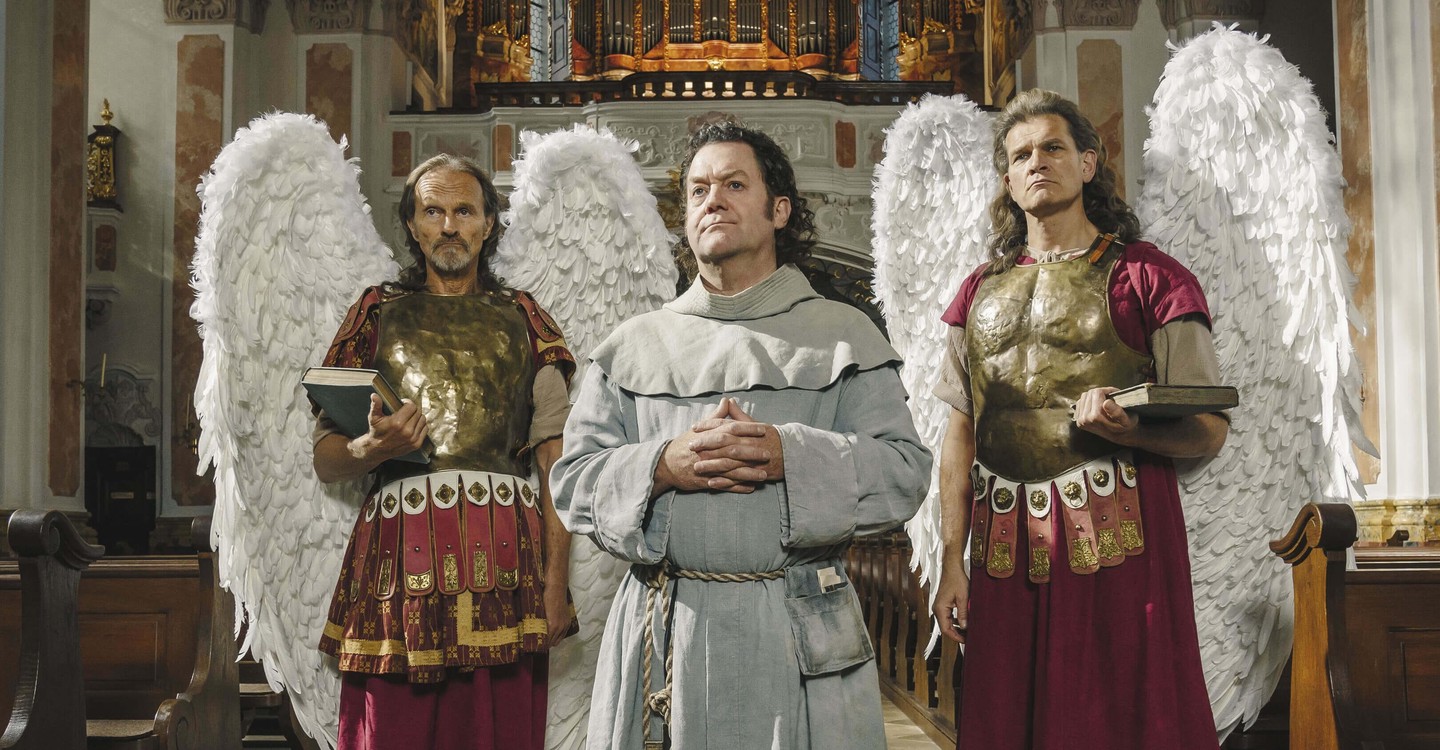 Der Boandlkramer und die ewige Liebe
(2021)
---
Genres
Comédie
,

Fantastique
,

Comédie Romantique
Casting
Résumé
Death (in Bavarian: Boandlkramer) is supposed to get little Maxl, but he falls in love with Maxl's mother. Confused by the previously unknown feelings, he confides in the devil. The incarnate persuades him to start a business where the Boandlkramer gets the chance to compete for Gefi as a mortal. Encouraged by the advice of the recently deceased womanizer Max Gumberger, the Boandl stumbles through earthly life in search of eternal love.
Où regarder Der Boandlkramer und die ewige Liebe en streaming complet et légal ?
Nous ajoutons régulièrement de nouveaux services de VOD et SVOD mais nous n`avons pas trouvé d`offre pour "Der Boandlkramer und die ewige Liebe" en streaming. Veuillez revenir plus tard pour voir si une offre a été ajoutée..
Ca pourrait aussi vous intéresser