Transformers 3.
(2011)
Eredeti cím: Transformers: Dark of the Moon
Videók: Előzetesek, kedvcsinálók, bemutatók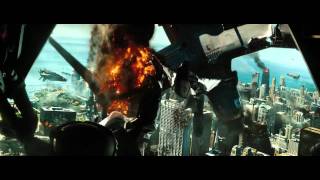 ---
Műfajok
Akció és kaland
,

Tudományos-fantasztikus
---
Szinopszis
Az álcák elleni háború hőse, Sam postázóként dolgozik. Egy nap különös módon tudomást szerez a Hold sötét oldalán lévő titokról, az álcák újabb összeesküvéséről. Mivel emiatt meg akarják ölni, megint az autobotoknál köt ki. Kiderül, az áruló Sentinel Bárkája zuhant le a Holdon. Sentinel Megatronnal akart találkozni, hogy felajánlja az űrhidat, melynek segítségével az álcák leigázhatnák a Földet. Sentinelt elfogják az autobotok, de kiszabadul, és aktiválja az űrhidat. Ezen keresztül álcák serege érkezik a Földre. Újra Samre és barátaira vár a feladat, megállítani őket.
Transformers 3. adatfolyam: hol látható online?
Jelenleg a(z) "Transformers 3." online megtekinthető itt: Amazon Prime Video. Továbbá a(z) "Transformers 3." megvásárolható a(z) Apple iTunes, Google Play Movies szolgáltatónál vagy online kibérelhető itt: Apple iTunes, Google Play Movies.