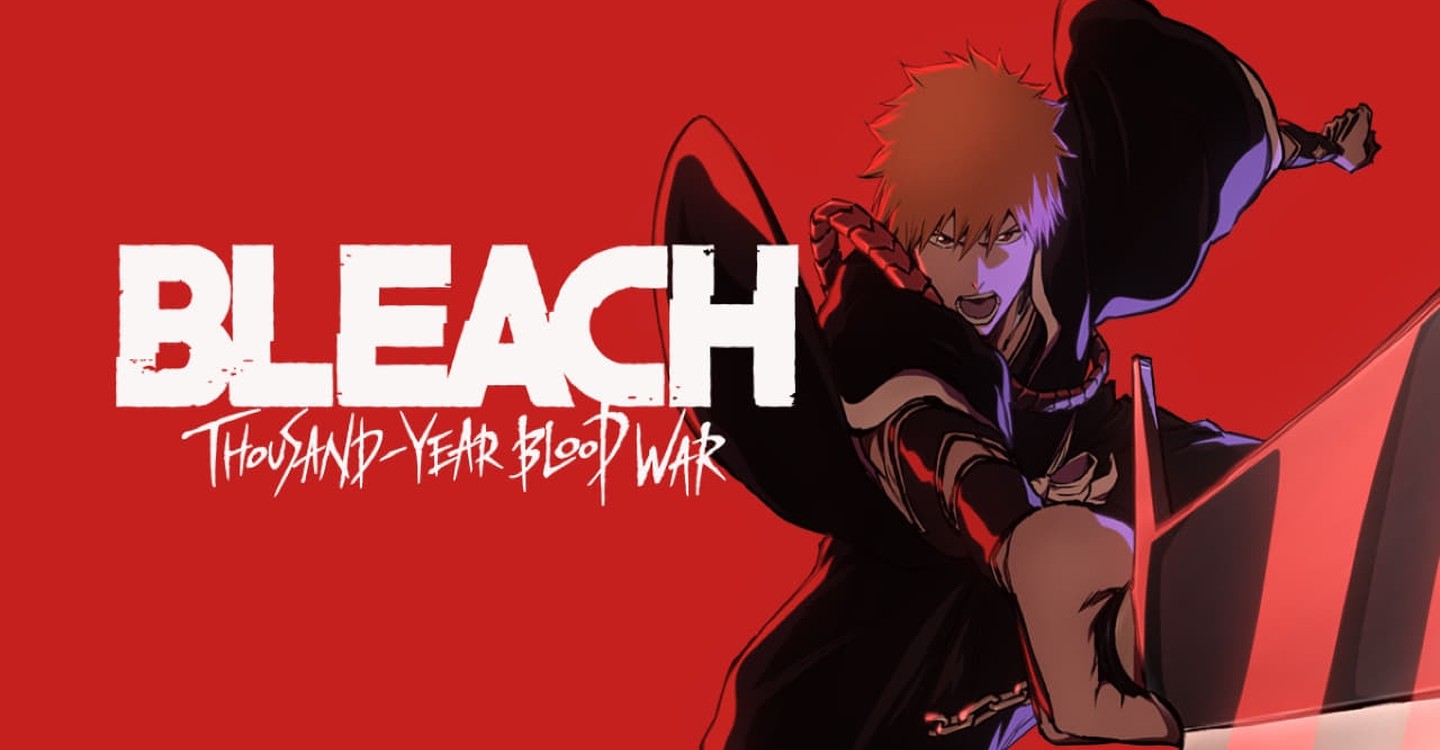 20 Episodios
T16 E1

-

3rd Year High School Student! Dressed up, and a New Chapter Begins!

T16 E2

-

A Dispute in School?! Ichigo and Uryuu, Fight Together!

T16 E3

-

Uryuu is Attacked, A Threat Draws Near the Friends!

T16 E4

-

The Man with the Fullbring Ability: Kūgo Ginjō

T16 E5

-

A Creeping Danger in the Kurosaki Family?! Ichigo's Confusion!

T16 E6

-

Power of the Substitute Badge, Ichigo's 'Pride'!

T16 E7

-

Next Target, The Devil's Hand Aims at Orihime!

T16 E8

-

The Man Who Killed A Shinigami Substitute?! Tsukishima Makes His Move

T16 E9

-

Fullbring, The Detested Power!

T16 E10

-

Tsukishima Attacks! The Training Has Been Thwarted!

T16 E11

-

Ichigo, Mastering the Fullbring!

T16 E12

-

Ichigo vs. Ginjo! To the Game's Space

T16 E13

-

Shinigami at War! New Year in Seireitei Special!

T16 E14

-

Foe or Friend?! Ginjo's True Intentions!

T16 E15

-

Tsukishima's Ability, the Danger is Drawing Near!

T16 E16

-

Clash?! Xcution Attacks Ginjo

T16 E17

-

The Sorrowful Battle! Ichigo vs. Sado & Orihime!

T16 E18

-

Ichigo vs Uryu?! Who is the Traitor?!

T16 E19

-

A New Appearance! The Gotei 13 Arrives!

T16 E20

-

Revival! Substitute Shinigami: Ichigo Kurosaki!
---
Géneros
Ciencia ficción
,

Acción & Aventura
,

Misterio & Suspense
,

Drama
,

Fantasía
,

Comedia
,

Animación
,

Terror
Sinopsis
The sixteenth and final season of the Bleach anime series is known as the Lost Agent arc. It is directed by Noriyuki Abe and produced by TV Tokyo, Dentsu, and Studio Pierrot. Based on the Bleach manga series by Tite Kubo, the season is set seventeen months after the teenager Ichigo Kurosaki lost his Soul Reaper powers and meets a man known as Kugō Ginjō who proposes him to recover them. The season began airing on October 11, 2011 on TV Tokyo and ended on March 27, 2012. Aniplex collected it in six DVD volumes between August 22, 2012 and January 23, 2013. The episodes of this season use three pieces of theme music; one opening and two endings. The opening theme is "Harukaze" by Scandal. The first ending theme, "Re:pray" by Aimer is used from episodes 343 to 354 and the second ending theme, "MASK" by Aqua Timez is used from episode 355 to 366.
Ver Bleach - temporada 16 online: por stream, comprarlo o rentarlo
No hay oferta para "Bleach - Temporada 16" en este momento.
Qué más podría interesarte