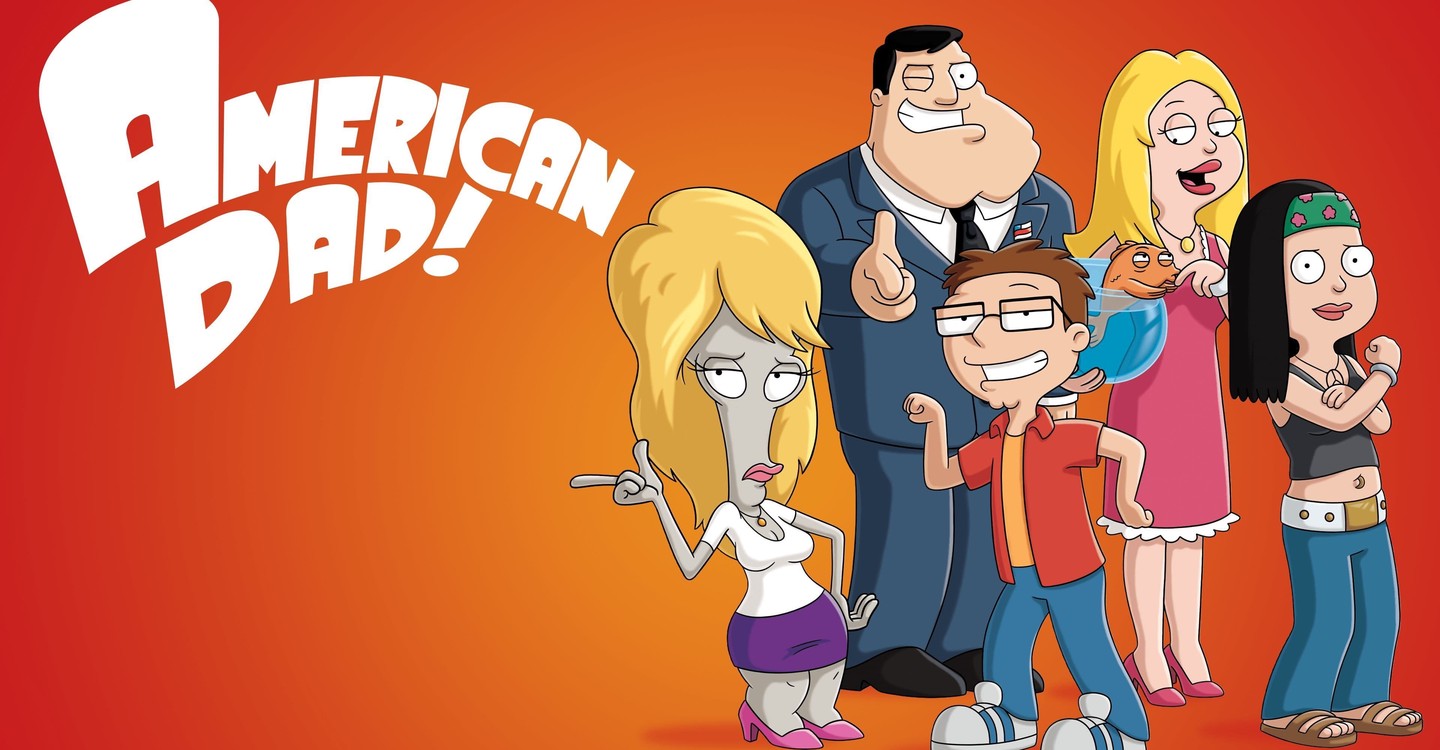 21 Folgen
S10 E1

-

Klonen kann sich lohnen

S10 E4

-

Die Meisterdiebin

S10 E5

-

Truthahn Kung Pao

S10 E6

-

Ein Stück vom Kuchen

S10 E9

-

Vision: Impossible

S10 E11

-

Jekyll und Hyde

S10 E12

-

Stewardessen in besonderer Mission

S10 E13

-

Abenteuer auf dem Holodeck

S10 E14

-

Stan und die Pille

S10 E15

-

Homeland Sweet Homeland

S10 E16

-

Überlebenstraining

S10 E19

-

Nachrichten mit Genevieve Vavance

S10 E20

-

Die weiteste Fernbeziehung
Inhalt
Belly-laugh up to the bar, folks… and satisfy your thirst for hilarity with the all-new collection of uncensored American Dad! episodes from the spirited minds of Mike Barker, Matt Weitzman and Family Guy creator Seth MacFarlane. Loaded with celebrity guest voices, including Mariah Carey, Terry Crews, Mark Cuban, Zooey Deschanel, Danny Glover and Olivia Wilde, this intoxicating assortment finds Stan fired from the CIA, Francine haunted by a sex-starved ghost, Steve kidnapped by a Christmas demon, and Roger and Klaus on a 100,000-mile road trip. Please watch responsibly.
American Dad - Staffel 10 als Stream oder Download:
Du kannst "American Dad - Staffel 10" bei Disney Plus legal im Stream anschauen oder bei Amazon Video als Download kaufen.