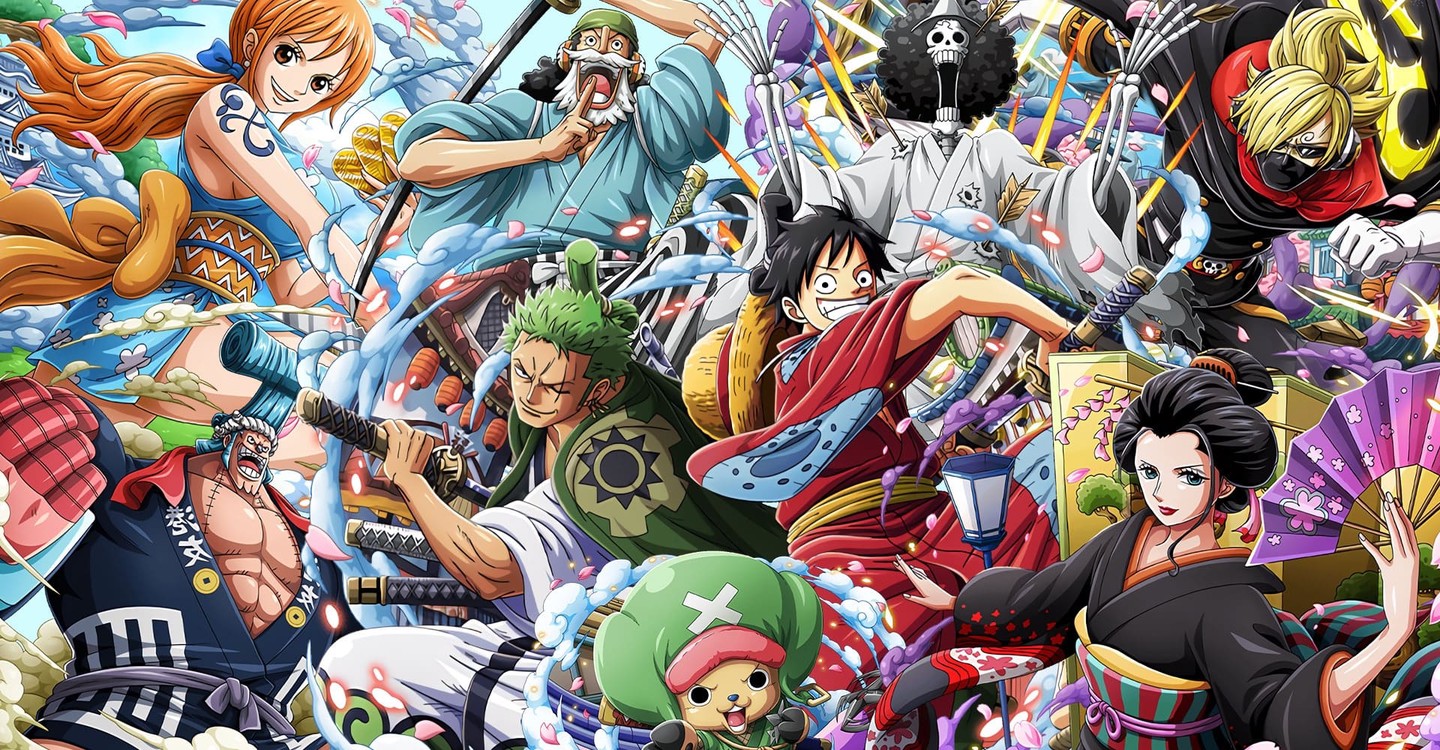 90 Episódios
T10 Ep1

-

Emergency Announcement! An Infamous Pirate Ship Has Invaded!

T10 Ep2

-

Sanji the Chef! Demonstrating True Pride at the Marine Mess Hall!

T10 Ep3

-

Zoro's Imprisonment and Chopper's Emergency Operation!

T10 Ep4

-

The Marine Search Party Draws Near! Another of the Crew is Captured!

T10 Ep5

-

Luffy and Sanji's Determination! The Great Escape Plan!

T10 Ep6

-

The Squadron of Burning Souls Attacks! Battle on the Bridge!

T10 Ep7

-

Breaking Through Enemy Lines! The Rescue of the Going Merry

T10 Ep8

-

The Pirate Ship Disappears! Stronghold Battle, Round 2

T10 Ep9

-

Operation Gold Recovery and Operation Waver Retrieval!

T10 Ep10

-

The Pirate Round-Up Plan! Jonathon's Secret Winning Strategy!

T10 Ep11

-

So Long, Marine Base! The Final Battle for Freedom

T10 Ep12

-

Big Adventure in Long Ring Long Land

T10 Ep13

-

The Foxy Pirates and Davy Back!

T10 Ep14

-

Round 1! One Lap of the Donut Race

T10 Ep15

-

Foxy the Silver Fox! A Violent Interference

T10 Ep16

-

Round 2! Shoot into the Groggy Ring!

T10 Ep17

-

Rapid-Fire Red Cards! Groggy Ring

T10 Ep18

-

Round 3! Round and Round Roller Race!

T10 Ep19

-

Burning Roller Race! Dash into the Final Round!

T10 Ep20

-

The Screaming Speed Serve! Pirate Dodgeball!
---
Gêneros
Comédia
,

Ação & Aventura
,

Animação
,

Drama
,

Fantasia
Cast
Sinopse
The Thriller Bark Arc is the eighteenth story arc in the series, and the first and only in the Thriller Bark Saga. The Straw Hats, during their journey into the Florian Triangle arrive at a haunted island/ship called Thriller Bark, in which their shadows are stolen by Warlord of the Sea Gecko Moria and must hurry to get them back before the sun rises. After defeating Moria, another Warlord shows up to make the Straw Hats' situation worse. The Straw Hats also gain a new crewmate, a living skeleton named Brook who becomes their musician.
Assistir One Piece Temporada 10
"One Piece - Temporada 10" em breve disponível novamente.