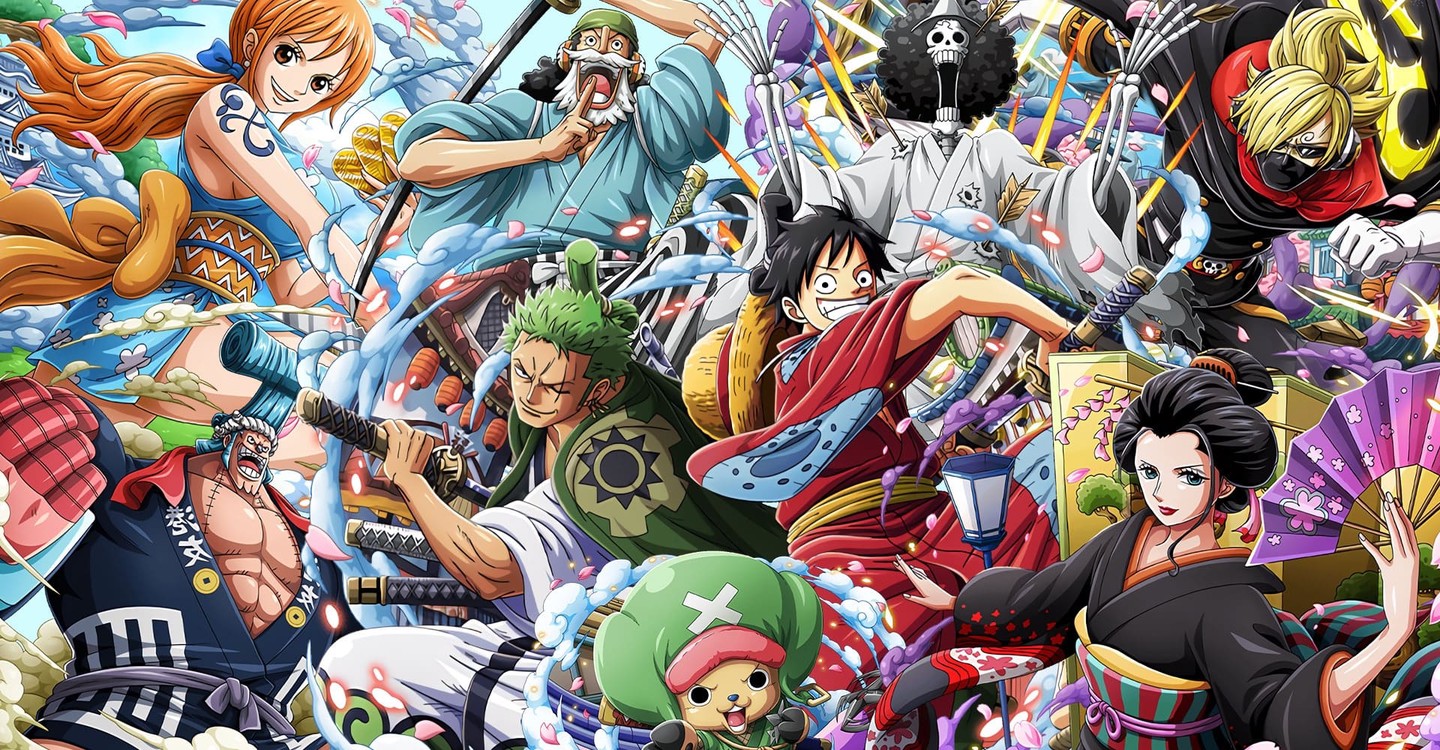 70 Episódios
T12 Ep12

-

Venture Into the Devil's Sea! The Mysterious Skeleton Floating Through the Fog

T12 Ep13

-

The Delight of Having Met People! The Gentleman Skeleton's True Colors

T12 Ep14

-

One Phenomenon After Another! Disembarking at Thriller Bark

T12 Ep15

-

The Man Called a Genius! Hogback Appears!

T12 Ep16

-

Nami in Big Trouble! The Zombie Mansion and the Invisible Man

T12 Ep17

-

Mystery of the Zombies! Hogback's Nightmarish Research Laboratory

T12 Ep18

-

His Name is Moria! Trap of the Great Shadow-Stealing Pirate

T12 Ep19

-

Feast of the Zombie Song! The Bell of the Night Raid is a Sound of Darkness

T12 Ep20

-

Filled with Animals!? Perona's Wonder Garden
---
Gêneros
Ação & Aventura
,

Comédia
,

Animação
,

Drama
,

Fantasia
Cast
Sinopse
The Amazon Lily Arc is the twentieth story arc in the series, and the second in the Summit War Saga of One Piece. After his defeat at the hands of Kuma in Sabaody Archipelago, Luffy is sent flying and crash lands on Amazon Lily, an island exclusive to women that executes males on sight.
Assistir One Piece Temporada 12
"One Piece - Temporada 12" em breve disponível novamente.