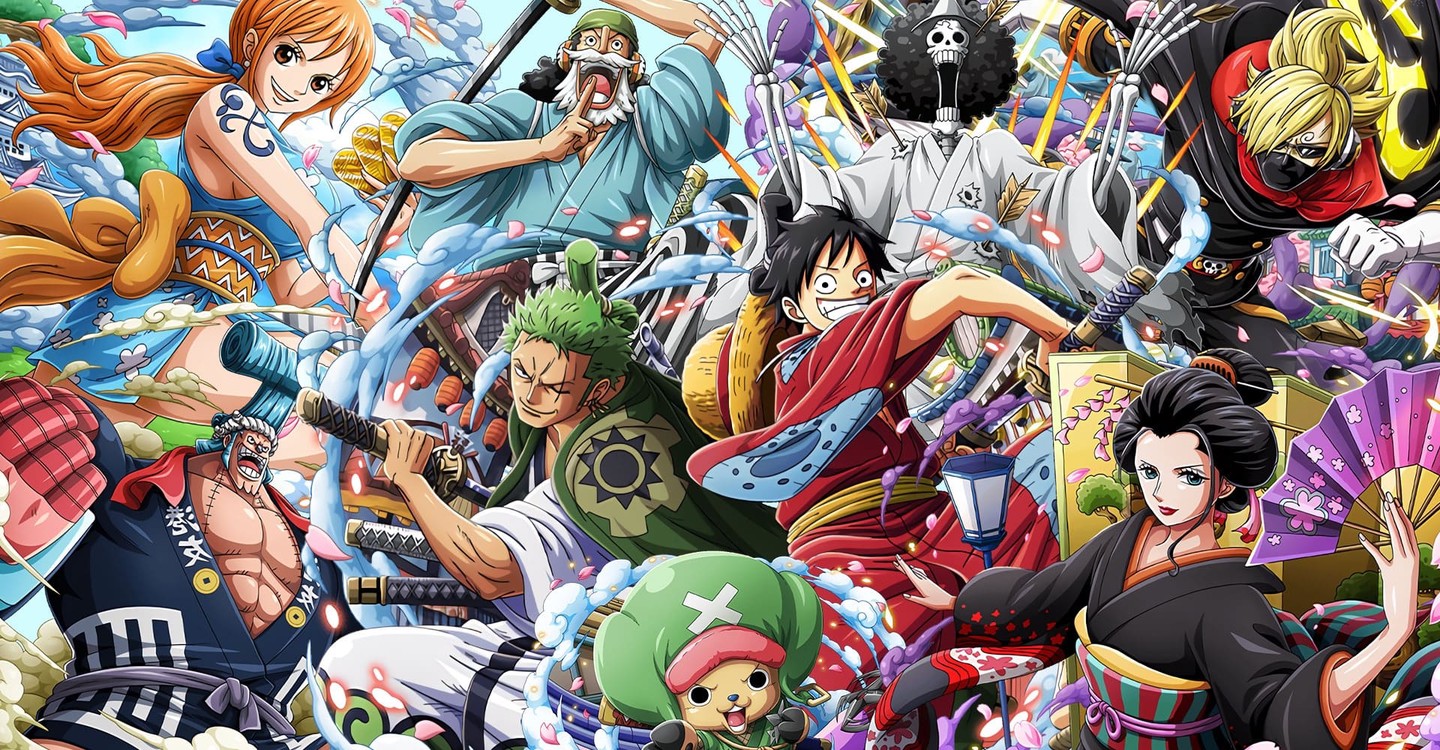 One Piece - Arcos Pós-Alabasta, Ilha dos Carneiros & Névoa Arco-Íris
(2011)
Título Original: ワンピース
26 Episódios
T5 Ep1

-

Angry Finale! Cross the Red Line!

T5 Ep2

-

The First Obstacle? Giant Whale Laboon Appears

T5 Ep3

-

A Man's Promise. Luffy and the Whale Vow to Meet Again

T5 Ep4

-

A Pirate-Loving Town? Arrival at Whiskey Peak

T5 Ep5

-

Exploding Santouryu! Zoro vs Baroque Works!

T5 Ep6

-

A Serious Fight! Luffy VS Zoro: The Unexpected Duel!

T5 Ep7

-

Deliver Princess Vivi! Luffy Pirates Depart

T5 Ep8

-

Try Hard, Coby! Diary of Coby-Meppo's Marine Struggles

T5 Ep9

-

Coby-Meppo's Determination! Vice Admiral Garp's Fatherly Pride
---
Gêneros
Ação & Aventura
,

Comédia
,

Animação
,

Drama
,

Fantasia
Cast
Sinopse
The Post Arabasta Arc includes five stand alone episodes focusing on the histories and goals of the Straw Hat Pirates crew. Luffy and Robin are the only ones who do not get an episode. They follow after the Arabasta Arc. This is the second filler arc. The Goat Island Arc is the third filler arc of the One Piece anime. While being chased by the Marines, Luffy and his crew get lost in the fog and discover an uncharted island. They find that the island is inhabited only by an old man named Zenny and a multitude of goats. They also find a partially constructed ship on the top of the island. The Straw Hat Pirates help the old man out while hiding from the Marines led by Moore and Minchey and working to get his ship into the water. The Ruluka Island Arc, also referred to as the Rainbow Mist Arc, is the fourth filler arc in the One Piece anime. This is also the last arc dubbed by 4Kids.
Assistir One Piece Temporada 5
"One Piece - Temporada 5" em breve disponível novamente.