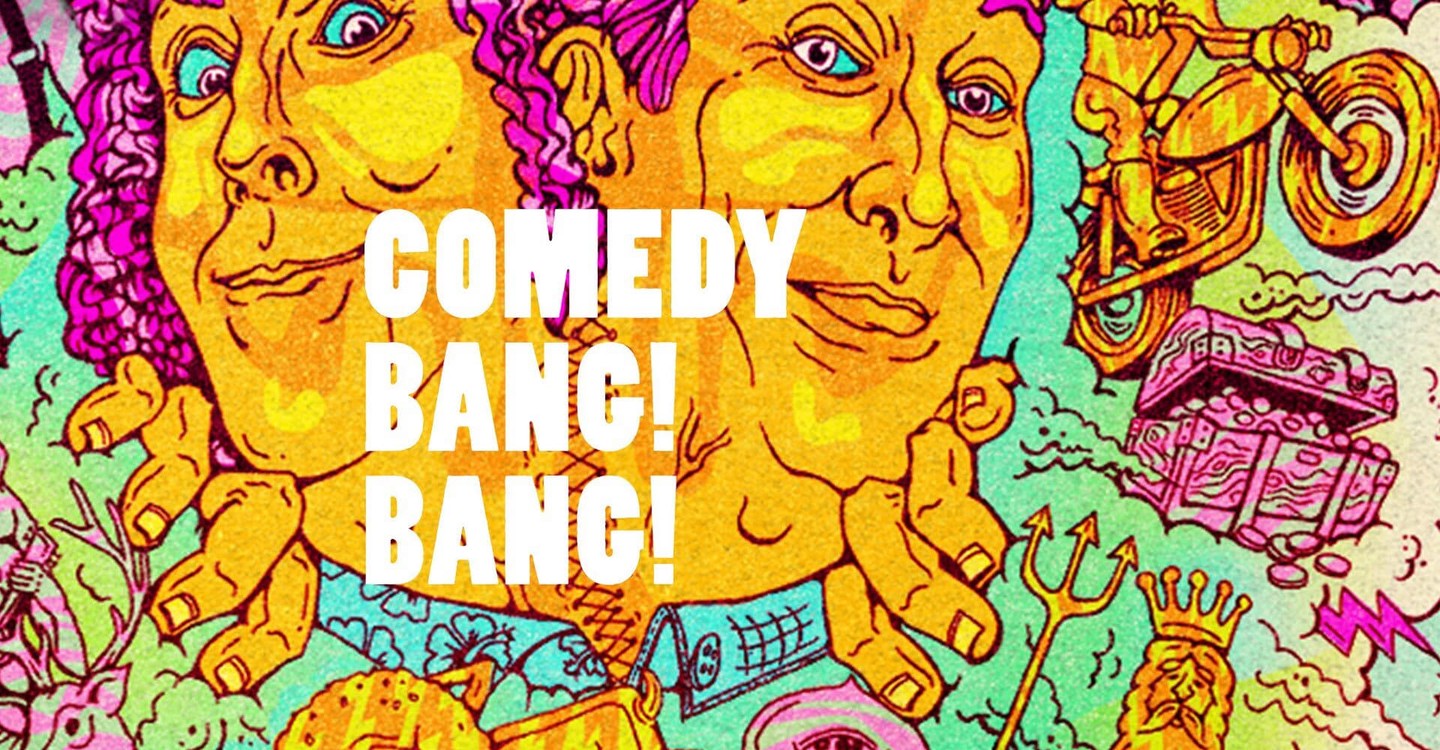 Comedy Bang! Bang!
(2012)
5 saisons
Nouveaux épisodes
Résumé
Based on Scott Aukerman's popular podcast of the same name, COMEDY BANG! BANG! cleverly riffs on the well-known format of the late night talk show, infusing celebrity appearances and comedy sketches with a tinge of the surreal. In each episode, Aukerman engages his guests with unfiltered and improvisational lines of questioning, punctuated by banter and beats provided by bandleader, one-man musical mastermind Reggie Watts, to reinvent the traditional celebrity interview. Packed with character cameos, filmic shorts, sketches and games set amongst an off-beat world, COMEDY BANG! BANG! delivers thirty minutes of absurd laugh-loaded fun featuring some of the biggest names in comedy.
Regarder Comedy Bang! Bang! streaming - toutes les offres VoD, SVoD et Replay
En ce moment, vous pouvez regarder "Comedy Bang! Bang!" sur Plex en streaming gratuit.
Ca pourrait aussi vous intéresser
Prochaines séries de Comédie