Orijinal Adı: We're the Millers
Videolar: Fragmanlar, Tanıtımlar, Kısa Filmler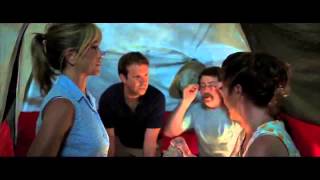 Oyuncular
Özet
David Burke, kendi bölgesinde etliye sütlüye bulaşmadan çalışan, yerel bir uyuşturucu satıcısıdır ve şimdiye kadar işleri hep yolunda gitmiştir. Fakat paraya sıkışan üç genç parasını ve malını çalarlar. Marihuana satıcısı Brad'e borcu olan David şimdi bu parayı ödemenin yollarını arar. Brad ona bir şans verir ve Meksika sınırından yüklü miktarda uyuşturucu geçirmesini ister. David kılık değiştirerek aile babası olacaktır. Yolda kendisine dansçı Rose, uyuşturucu dağıtıcısı Kenny ve Casey Child eşlik eder!..
Bu Nasıl Aile! yayını: İnternet üzerinde nereden izleyebilirsiniz?
Currently you are able to watch "Bu Nasıl Aile!" streaming on Netflix, blutv. It is also possible to buy "Bu Nasıl Aile!" on Google Play Movies as download or rent it on Google Play Movies online.