Videolar: Fragmanlar, Tanıtımlar, Kısa Filmler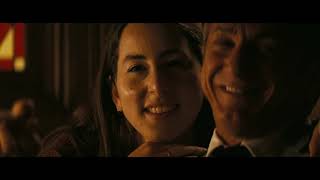 Özet
Usta sinemacı Paul Thomas Anderson'ın yazıp yönettiği Licorice Pizza, 70'li yıllarda San Fernando Valley'de başarılı bir çocuk oyuncu olan lise öğrencisi Gary'nin etrafında gelişen olayları konu ediniyor. Filmin başrollerinde ilk sinema deneyimleri olan Cooper Hoffman ve Alana Haim var. Film pek çok festivalden övgüyle ayrıldı ve ödül sezonun en güçlü yapımları arasında gösteriliyor.
Licorice Pizza yayını: İnternet üzerinde nereden izleyebilirsiniz?
Licorice Pizza will be available to stream from . The streaming service that will include Licorice Pizza in its media library is still unknown, but you can stay updated by tracking this movie on JustWatch.