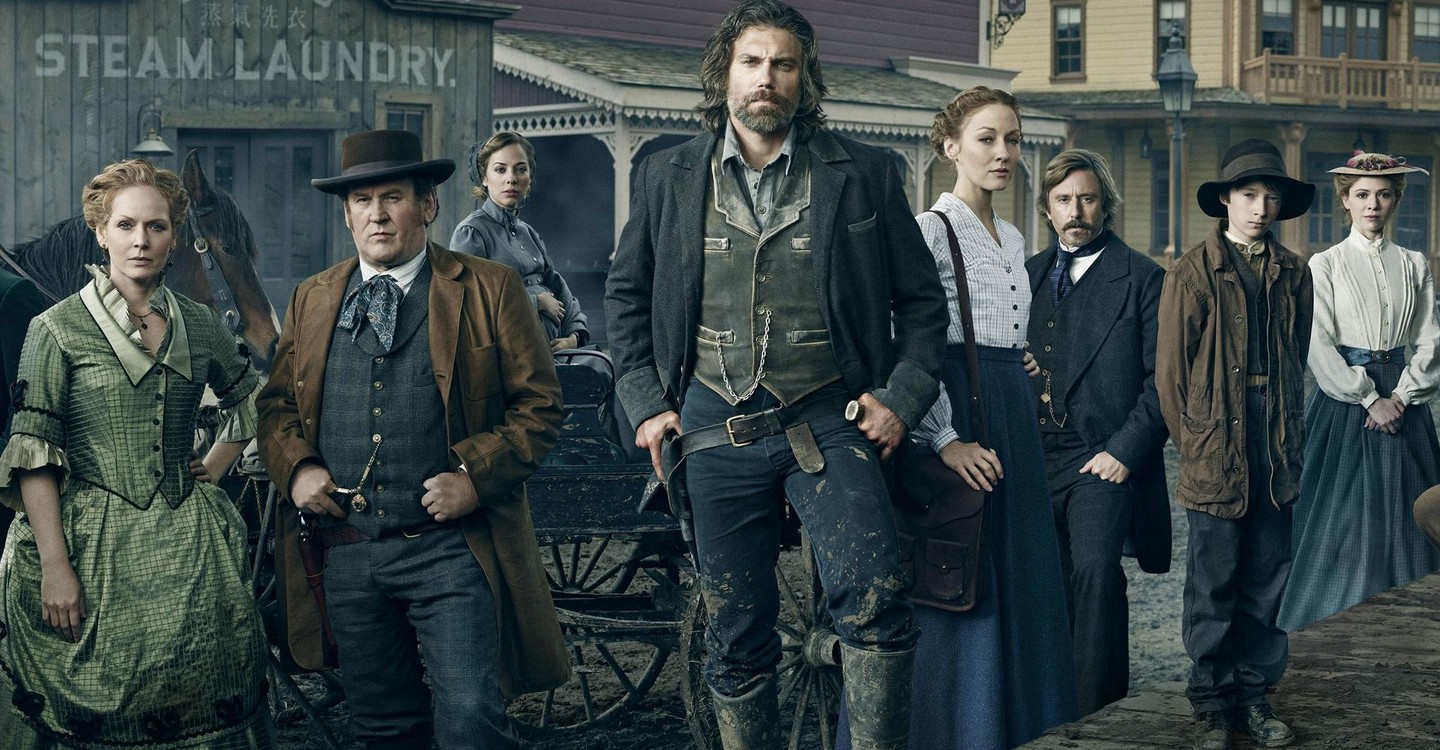 ---
Műfajok
Dráma
,

Akció és kaland
,

Nyugati
Szinopszis
The first season of the AMC television series Hell on Wheels premiered on November 6, 2011 and concluded on January 15, 2012. The series was created and produced by Joe and Tony Gayton and centers on the settlement that accompanied the construction of First Transcontinental Railroad, referred to as "Hell on Wheels" by the Union Pacific company men, surveyors, support workers, laborers, prostitutes, mercenaries, and others who make the mobile encampment their home. It stars Anson Mount as Cullen Bohannon, a former Confederate soldier who works as a foreman on the railroad as he tries to track down the Union soldiers who murdered his wife. Hell On Wheels' first season received "generally favorable" reviews from critics. Metacritic gave it a score of 63 out of 100 based on 27 reviews. The Washington Post's Hank Stuever rated the show highly, commenting, "Hands down, the most intriguing show on the fall slate. Though imbued with epic sweep, 'Hell on Wheels' is a western at heart, even if that heart is cold. Plenty of guns, knives, arrows, scalpings – mixed with the incendiary socio-psychological wounds left in the Civil War's wake." Robert Lloyd of the Los Angeles Times says the show "takes its cues more from the movies than from life ... Still, for all the unlikely things [the creators] make happen in order to get their characters into place, and the dogged refusal of a couple of those characters to become interesting at all, the show gathers steam as it goes on." The Wall Street Journal's Nancy Dewolf Smith considers the series "like a bag of unpolished stones ... Despite striking performances even in many of the smaller roles, the actors sometimes are made to symbolize very modern obsessions, e.g., with race and gender." Brian Lowry of Variety thinks "while the diverse mix of characters could work to the program's advantage over the long haul, jumping to and fro among them creates a diluted, herky-jerky ride in the early going."
Hell on Wheels adatfolyam, bérlés vagy vásárlás – 1. évad:
Folyamatosan próbáljuk új szolgáltatókkal bővíteni a kínálatunkat, de nem találtunk online ajánlatot a(z) "Hell on Wheels - Evadok 1" tartalomhoz. Kérjük, térjen vissza hamarosan, és ellenőrizze, hogy megjelent-e valami újdonság..