All the Light We Cannot See
(2023)
Watch Now
All the Light We Cannot See - watch online: streaming, buy or rent
Currently you are able to watch "All the Light We Cannot See" streaming on Netflix.
Where can I watch All the Light We Cannot See for free?
There are no options to watch All the Light We Cannot See for free online today in India. You can select 'Free' and hit the notification bell to be notified when show is available to watch for free on streaming services and TV.
If you're interested in streaming other free movies and TV shows online today, you can:
Watch movies and TV shows with a free trial on Apple TV+
Synopsis
A gripping WWII tale following the unlikely union of a blind French girl and a German soldier
This four-part series follows the life of Marie-Laure, a blind teenage girl from France who seeks refuge at her veteran great-uncle's house to escape the chaos of World War II, and uses his radio to send secret French Resistance messages, a secret practice that plays a big role in her path crossing with Werner, an exceptionally bright and gifted German soldier.
Videos: Trailers, Teasers, Featurettes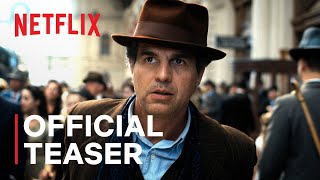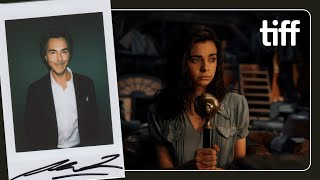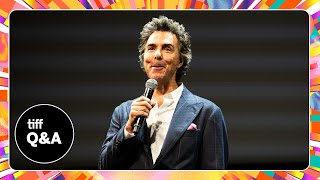 What to know
Mark Ruffalo and Louis Hoffman star in the TV adaptation of All the Light We Cannot See
All the Light We Cannot See is a limited war series created for Netflix. The show is based on a Pulitzer winning book of the same name written by Anthony Doerr. Netflix has teamed up with Shawn Levy of Stranger Things to direct, and Peaky Blinders writer Steven Knight to write and produce the war series. The series has also signed on nine time Academy Award nominated composer James Newton Howard to handle the musical score for the show. The series consists of four hour long episodes that trace the lives of Marie and Werner over a decade.
Newcomer Aria Mia Loberti plays the role of Marie Laure, she was chosen through an open casting call held specially to find low-vision actresses. This decision was taken by the director in an attempt to stay as authentic to the real story as possible. She is joined by Louis Hoffman who plays the role of Werner, and Mark Rufallo as Marie Laure's father. Hugh Laurie plays the role of Etienne Le Blanc, and Lars Eidinger signs on to play the role of a Nazi soldier.
Production News
12 March, 2019

Netflix acquires the rights to the Pulitzer winning war novel, All the Light We Cannot See, and brings Shawn Levy on board to adapt the book into a limited series. (Source: Deadline)

22 September, 2021

The series is greenlit with Shawn Levy and Steven Knight locked in to develop and produce the series. (Source: Deadline)

9 December, 2021

Aria Mia Loberti is chosen to play the role of Marie after auditioning for the movie along with thousands of other actresses. (Source: Deadline)

10 January, 2022

Mark Ruffalo joins the series to play the role of Marie's father, Daniel LeBlanc, he is joined by Hugh Laurie who will be playing the role of Marie's veteran great-uncle Etienne. (Source: Deadline)

8 March, 2022

James Newton Howard, the composer responsible for the cinematic soundtrack of The Hunger Games and King Kong is confirmed to be handling the music for the limited series. (Source: Film Music Reporter)

18 April, 2023

A teaser for the show is released showcasing several scenes from the show playing out against a powerful background score. The teaser also announced that the show will release on 2nd November 2023. (Source: YouTube)

11 September, 2023

A new featurette is released, it shows Mark Ruffalo and Aria Loberti getting candid and sharing behind the scenes stories about the show. (Source: Collider)

2 November, 2023

The film released on Netflix. (Source: Netflix)
Genres
Drama, History, War & Military
Production country
United States
Cast
Lars Eidinger
Sgt. Major Reinhold von Rumpel
People who liked All the Light We Cannot See also liked
Popular TV shows coming soon