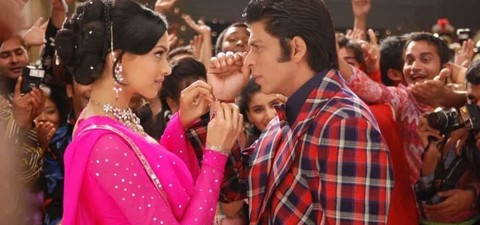 From Piku to Pathaan: Ranking the 20 Best Deepika Padukone Movies
Deepika Padukone has been a mainstay in Bollywood since 2007 and her career has only gone upwards ever since, establishing her among the industry's highest-paid actors. From period pieces like Bajirao Masatani and Padmaavat to romantic dramas like Yeh Jawaani Hai Deewani and Tamasha, Padukone has had a diverse filmography within a little over a decade. She also redefined action heroine tropes in Bollywood with a lead role in the YRF Spy Universe entry Pathaan and an extended cameo in Jawan.
And it's true that every once in a while a commercial and critical failure like Gehraiyaan might pop up in her track record but the vast consensus of her movies establish herself as a tour de force in Bollywood.
Deepika Padukone broke out with Om Shanti Om
Deepika Padukone's pre-fame projects include a stint as a dancer on the music video for Himesh Reshammiya's "Naam Hai Tera" and her film debut in the 2006 Kannada rom-com Aishwarya.
But it is her leading turn as a yesteryear Bollywood actress (and her reborn avatar) in Om Shanti Om that put her on the map with Bollywood. While just a newcomer in Hindi films back then, she stood out with a charming performance opposite an already-established megastar like Shah Rukh Khan.
Deepika Padukone and Shah Rukh Khan's creative partnership continued in many other successful projects like Chennai Express, Happy New Year, and Jawan.
She appeared in some of the best female-led films of the 2010s
While Padukone has starred in some iconicng pairings with leading men like Shah Rukh Khan, Ranbir Kapoor, and her co-star-turned-husband Ranveer Singh, the actress has also made her mark as a standout performer in solo-led ventures. Notable cases in point include the rousing gender rights drama Chhapak in which she played a character inspired by real-life acid attack survivor and activist Laxmi Aggarwal.
Another notable movie that primarily featured on Padukone's performance was the hilarious road trip comedy Piku. The actress played the titular heroine, a career-driven architect who shares a turbulent relationship with her perpetually constipated father (played to perfection by Amitabh Bachchan).
Even her collaborations with Ranveer Singh and director Sajay Leela Bhansali have offered some uplifting female performances of contemporary Bollywood. There's Padmaavat, for instance, in which she played a self-righteous queen. While she's doesn't enter the battlefield herself, Padukone's understated performance and characterisation doesn't reduce the mythical figure into a damsel in distress either. The same can be said for her role of the warrior princess Mastani in Bajirao Mastani and an Indianised Juliet in the Romeo and Juliet adaptation Ram-Leela.
xXx: Return of Xander Cage marked Padukone's Hollywood debut
Deepika Padukone also had a brief detour to Hollywood when she was paired opposite Vin Diesel in xXx: Return of Xander Cage in 2017. Despite mixed critical reviews, the third instalment of the xXx franchise was a huge hit at the global box-office and allowed Padukone to display her star power overseas. With enough stunt scenes as the xXx Program agent Serena Unger, Padukone also got an early chance to prove her potential as an action star.
The Reasoning Behind Ranking Deepika Padukone's Best Movies
Critical acclaim plays a major factor in ranking the best of Deepika Padukone's work, particularly the praise that her characters generated in particular. Another aspect to keep in mind is how much Padukone's character stands out be it as Naina in Yeh Jawaani Hai Deewani or Shanti Priya in Om Shanti Om.
Given that she's a household name in India, commercial performances of her movies also hold weight although not in all cases. So, while Chhapak and Tamasha didn't mint much money, they were regardless notable career highlights for the leading lady.
Where can I watch Deepika Padukone's filmography?
All of Deepika Padukone's best films are available on streaming platforms like Netflix and Prime Video while some can be streamed on exclusively Indian platforms like Eros Now and Jio Cinema.