Şimdi izle
The Post yayını: İnternet üzerinde nereden izleyebilirsiniz?
You can buy "The Post" on Google Play Moviesas download or rent it on Google Play Moviesonline.
Özet
1971'de Pentagon belgeleri etrafında dönen gerçek olaylardan esinlenilmiş bir yasal süreci konu alan filmde, Washington Post çalışanları editör Ben Bradlee (Tom Hanks) ve yayıncı Kay Graham (Meryl Streep), ordu analisti Daniel Ellsberg tarafından yazılan ve sızdırılan Pentagon belgelerini yayınlama kararı alırlar. Belgelerin, Johnson yönetiminin Vietnam Savaşı'nda ABD askerlerinin rolü hakkında kamuoyuna ve kongreye yalan söylediğini, Nixon yönetiminin gizlice savaşı tırmandırdığını ortaya koymaları büyük skandal yaratır. Nixon yönetimi The Post'un bunları yayınlamasını durdurmaya çalışır ve ABD Savunma Bakanı Yardımcısı William Rehnquist davayı Yüksek Mahkeme'ye sunar. Belgelerin yayınlanabilmesi ve özgür basın kavramının korunabilmesi için gazete ile ordu arasında büyük bir hukuk mücadelesi verilecektir.
Videolar: Fragmanlar, Tanıtımlar, Kısa Filmler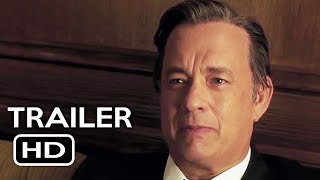 Türler
Drama, Savaş, Tarih, Gizem ve Gerilim
Production country
Hindistan, Amerika
Oyuncular
Cotter Smith
Under Secretary William Macomber
The Post'ten hoşlananlar, ayrıca hoşlandılar
Popular movies coming soon