John Wick: Chapter 4
(2023)
Watch Now
PROMOTED
Watch Now
John Wick: Chapter 4 - watch online: streaming, buy or rent
You can buy "John Wick: Chapter 4" on Google Play Movies, YouTube, Amazon Video, Apple TV, Chili, Rakuten TV, Microsoft Store, Sky Storeas download or rent it on Google Play Movies, Chili, Microsoft Store, YouTube, Rakuten TV, Amazon Video, Apple TV, Curzon Home Cinema, Sky Storeonline.
Synopsis
John Wick takes on the High Table directly in Chapter 4
After the events of the last instalment, John Wick is under no delusion he can live a quiet life while the High Table survives. As he works to undo the shadowy organisation, he must also confront a new, powerful enemy. While still accompanied by die-hard his allies, John also discovers some of his friends have turned into foes....
Videos: Trailers, Teasers, Featurettes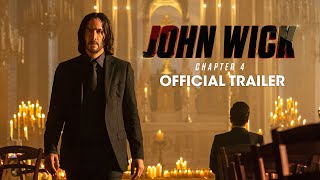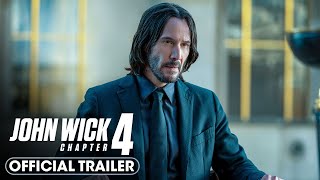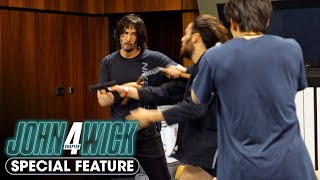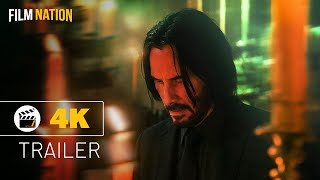 Justwatch daily streaming charts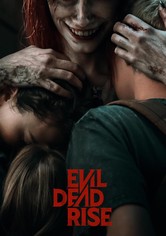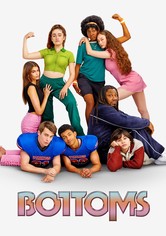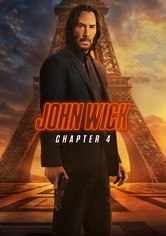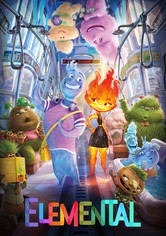 What to know
Chapter 4 delivers almost three hours of thrilling action
John Wick: Chapter 4 is the fourth installment in director Chad Stahelski's neo-noir action thriller films. Chapter 4 is the longest film in the series so far, clocking 2 hours and 49 minutes of non-stop action.
Keanu Reeves reprises his role as the titular John Wick, a hapless former hitman who just wants a quiet life. Also returning to the action are Laurence Fishburne as Wick's ally, the Bowery King, Ian McShane as the proudly neutral owner of the New York Continental Hotel, Winston, and Lance Reddick as Charon, the surly manager of the hotel. This time around Bill Skarsgard, Hiroyuki Sanada, Rina Sawayama, Scott Adkins, Donnie Yen, Sharmier Anderson, and Clancy Brown join the cast.
Production News
20 May 2019

In a text message to fans who had signed up for updates, John Wick: Chapter 4 is confirmed to be a go. May 21, 2021 is set as the release date. (Source: Collider)

6 August 2020

Due to the ongoing COVID-19 pandemic, Lionsgate announces that John Wick Chapters 4 and 5 will be shot back-to-back, that the Chapter 4 release date will be delayed by a year, and that a spin-off TV series about The Continental is in the works. (Source: Collider)

23 March 2021

The plan for back-to-back filming of the next two instalments in the franchise is dropped by Lionsgate after COVID-19 delays set filming back further. Paris and Berlin are revealed as filming locations for Chapter 4. Derek Kolstad, the original creator of John Wick, confirmed he would not write the script for Chapter 4, leaving the task to Mike Finch. (Source: Collider)

27 May 2021

British-Japanese popstar Rina Sawayama is cast in her feature debut in the film in an undisclosed role. (Source: Deadline)

10 June 2021

Laurence Fishburne confirms he will reprise his role as the Bowery King. (Source: Collider)

27 October 2021

John Wick Chapter 4 production wraps, and Keanu Reeves gifts the stunt team personalised, individually engraved watches as thanks for their hard work. (Source: IndieWire)

15 July 2021

Ian McShane joins Lance Reddick in confirming his return to the cast of John Wick Chapter 4. (Source: Deadline)

22 December 2021

March 24, 2023 is set as the worldwide release date in a short video announcement released through Lionsgate's YouTube channel. (Source: YouTube)

29 April 2022

The first clip of John Wick Chapter 4 is released at CinemaCon 2022. (Source: MovieWeb)

21 July 2022

The first official image from John Wick Chapter 4 is released via the film's Twitter page. It shows John Wick in prayer, kneeling around lit candles in his trademark black suit. (Source: Variety)

23 July 2022

The first teaser for the film is released, showing John Wick in training to take down the High Table. (Source: E! News)

10 December 2022

Director Chad Stahelski teases a big fight scene between Keanu Reeves and Donnie Yen. (Source: ScreenRant)

10 November 2022

The first official full-length trailer for Chapter 4 is released, showcasing the global scale of the action. (Source: The Playlist)

14 February 2023

The runtime of the movie is announced to clock in at 2 hours and 49 minutes, making it the longest installment to date. (Source: Collider)

21 February 2023

A new behind-the-scenes feature for John Wick 4 shows Keanu Reeves discussing the "new levels of action" the film will bring, as well as the 12 week of grueling training he had to undergo for the part. (Source: YouTube)

3 March 2023

Three new clips for John Wick 4 show Wick meeting with the Bowery King and Winston and getting a special new suit. The other two feature Wick playing deadly games of cards with two High Table members. (Source: Screen Rant)

24 March 2023

John Wick: Chapter 4 premieres in cinemas in the UK.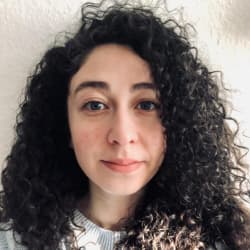 Alexandra Kon
Genres
Mystery & Thriller, Action & Adventure, Crime
Production country
Germany, United States
People who liked John Wick: Chapter 4 also liked
Mystery & Thriller movies coming soon
Latest news and curated lists related to John Wick: Chapter 4