Les Pirates ! Bons à rien, mauvais en tout
(2012)
Titre Original: The Pirates! In an Adventure with Scientists!
Videos: Trailers, Teasers, Bandes-annonces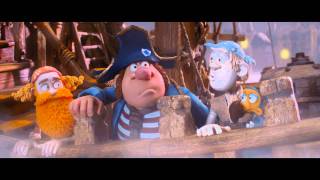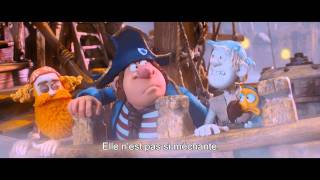 ---
Genres
Pour enfants
,

Comédie
,

Animation
,

Action & Aventure
---
Résumé
Malgré son enthousiasme, le Capitaine Pirate a beaucoup de mal à se faire passer pour une terreur des mers. Secondé par un équipage aussi peu doué que lui, le Capitaine rêve pourtant de battre ses rivaux, Black Bellamy et Liz Lafaucheuse, en remportant le prestigieux Prix du Pirate de l'Année. Pour le Capitaine et son drôle d'équipage, c'est le début d'une incroyable odyssée qui, des rivages de Blood Island jusqu'aux rues embrumées de Londres, va les conduire d'épreuves en rencontres. S'ils vont faire équipe avec un jeune scientifique du nom de Charles Darwin, ils vont aussi devoir affronter mille dangers et tenter de survivre à la reine Victoria, qui voue une haine absolue aux pirates... En avant pour l'aventure !
Où regarder Les Pirates ! Bons à rien, mauvais en tout en streaming complet et légal ?
Il est possible de louer "Les Pirates ! Bons à rien, mauvais en tout" sur Rakuten TV, Canal VOD, Bbox VOD, Orange VOD en ligne et de télécharger sur Google Play Movies, Rakuten TV, Canal VOD, Orange VOD, YouTube.