Coming soon
July 22, 2022
2 weeks left
Synopsis
A high speed train from Tokyo to Morioka makes an unexpectedly turbulent journey thanks to the five assassins on board. The killers learn that their fates may be interconnected and that completing their mission means turning their weapons on each other.
What to know
Bullet Train is an upcoming neo-noir action comedy directed by David Leitch and produced by Fuqua Films. The film is an adaptation of a Japanese novel by Kotaro Isaka that tells the story the story of a high speed train journeying from Tokyo to Morioka with a group of assassins on board. Bullet Train is a high stakes game in which the killers' individual missions become more intertwined as the train moves across the the country. A thrilling, action-packed adventure ensues as the warring assassins fight to get deboard in one piece.
Bullet Train boasts a star studded cast including Brad Pitt, Aaron-Taylor Johnson, Brian Tyree Henry, Michael Shannon, and Zazie Beetz. The movie marks Pitt's return to the big screen since 2018's Ad Astra. In recent years, Pitt has been a prolific Hollywood producer with production credits on films such as 12 Years a Slave, The Big Short, and Moonlight.
Where can I stream Bullet Train?
Bullet Train will be released in theaters on July 15, 2022. Check back with JustWatch to find out when and where it will be available to stream.
Production: Timeline, news & updates
June 25, 2020: Antoine Fuqua begins development on Bullet Train with his production company Fuqua Films. David Leitch is hired to direct with Zak Olkewicz adapting the screenplay. (Source: Deadline Hollywood)
October 28, 2020:Brian Tyree Henry joins the project as the assassin Lemon. Already cast in the film as fellow killers are Brad Pitt, Aaron Taylor-Johnson, Joey King, and Andrew Koj..(Source: Deadline Hollywood)
March 25, 2020: Production for Bullet Train wraps. Greg Rementer, the movie's stunt coordinator, reveals that Pitt performed 95% of his stunts. (Source: Vulture)
Videos: Trailers, Teasers, Featurettes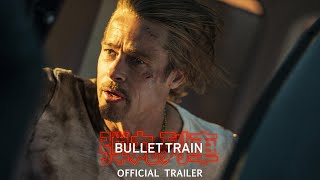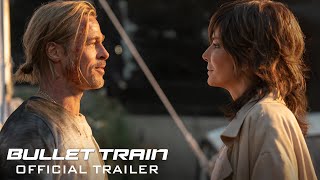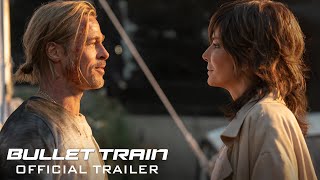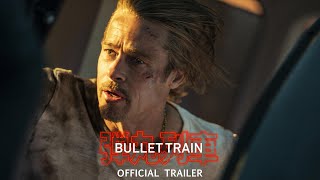 ---
Genres
Mystery & Thriller
,

Action & Adventure
Bullet Train streaming: where to watch online?
Bullet Train will be available to stream from July 22, 2022. The streaming service that will include Bullet Train in its media library is still unknown, but you can stay updated by tracking this movie on JustWatch.