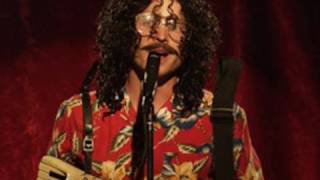 Weird: The Al Yankovic Story
(2010)
Coming soon
Fall
Synopsis
Charting the rise of one of America's greatest musical comedians, Weird: The Al Yankovic Story looks at every aspect of his remarkable life, holding nothing back. From a childhood musical prodigy to the best-known pop parody artist ever, his ascent to fame is strewn with choice celebrity encounters (Madonna, Coolio, Hulk Hogan), small and large controversies and celebrity love affairs. Expect more than a just a playback of the greatest hits ('Like A Surgeon' and 'Eat It') because behind the classics is the weirdest story of all.
What to know
Weird: The Al Yankovic Story is an upcoming musical biopic of the famed American artist and comedian Weird Al Yankovic. Famous for his pop culture parodies, Weird Al takes the co-writer role, enlisting the help of Eric Appel as director to bring his story to the big screen. Appel originally directed the Funny or Die trailer which inspired the film featuring Aaron Paul in the lead role. For the feature length Daniel Radcliffe is leading the cast and helming the famous accordian. The film, which took only 18 days to shoot, features additional performances from Evan Rachel Wood, Julianne Nicholson and Rainn Wilson.
Where to stream
Weird: The Al Yankovic Story will be available to stream exclusively on the Roku Channel, which is a free, ad-supported streaming app for SmartTVs and dongles. It is slated for a fall 2022 release.
Production: Timeline, news & updates
March 22, 2010: Funny Or Die produce a satirical trailer for The Weird Al Yankovic Story with Aaron Paul in the lead role alongside Olivia Wilde and Gary Cole. The trailer is written and directed by Eric Appel.(Source: Funny or Die)
January 18, 2022: Weird: The Al Yankovic Story is announced as a Roku Channel exclusive produced by Tango and Funny or Die. Daniel Radcliffe is confirmed to play the lead role with Eric Appel confirmed as director and executive producer. Weird Al Yankovic is confirmed as the co-writer alongside Eric Appel.(Source: Roku Blog)
February 10, 2022: Principal photography began in Los Angeles, with Weird Al Yankovic on set. (Source: @alfredyankovic instagram)
March 9, 2022: After a remarkably quick eighteen-day shoot, filming is wrapped. (Source: @alfredyankovic instagram)
May 4, 2022: Trailer for the film is released showing Daniel Radcliffe as Weird Al Yankovic for the first time and confirming that the film will be released in fall 2022. (Source: YouTube)
Videos: Trailers, Teasers, Featurettes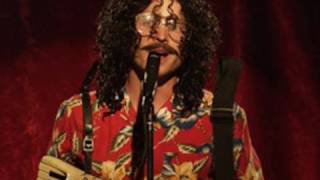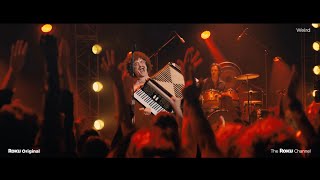 Weird: The Al Yankovic Story streaming: where to watch online?
Weird: The Al Yankovic Story will be available to stream on The Roku Channel. The release date is yet to be announced, but you can stay updated by tracking this movie on JustWatch.