Roald Dahl's Matilda the Musical
(2022)
Coming soon
TBA
Synopsis
Matilda is a gifted and incredible child whose nose is always in a book. Misunderstood and ignored at home and the sweet and wondrous Matilda begins to slowly realise that she may be in possession of psychic powers. As she grows up and is sent off to Crunchem Hall Elementary School run by the infamously cruel Miss Agatha Trunchbull, Matilda hones her powers and begins to exercise them in order to turn the tables on all those that have mistreated her. With a kind ally in Miss Jennifer Honey, Matilda finally finds a kindred spirit and the two bond over their experiences. The young and magical Matilda is set upon a path to helps right not just her own wrongs but all those that she sees around her.
What to know
Based off of the classic children's book Matilda by Roald Dahl, Matilda the Musical is an upcoming Netflix produced musical fantasy film. This adaptation will be directed by Matthew Warchus, the artistic director at London's Old Vic theatre since 2015. The film itself is an adaptation of Matilda the Musical written by David Kelly with music and lyrics by the Australian musician and comedian Tim Minchin. Emma Thompson (Harry Potter, Cruella, Brave) and Lashana Lynch (Captain Marvel, No Time to Die) play Miss Trunchbull and Miss Honey respectively with relative newcomer Alicia Weir set to play Matilda. There's space in the cast for veteran British actor Stephen Graham as Mr. Wormwood and BAFTA-nominated Andrea Riseborough as Mrs. Wormwood. Rounding off the cast is Indian standup comedian Sindhu Vee who takes the role of Mrs Phelps.
Where to stream
Matilda the Musical will be released on the streaming service Netflix worldwide with the exception of the UK. Sony Pictures will deal with the films UK release in theatres and also deal with its home media release. It is as yet unclear as to when the film will be released.
Production: Timeline, news & updates
June 1, 2013: After the runaway success of the musical in the West End and on Broadway, musician and writer Tim Minchin suggests that a film adaptation will be in the works within the next five years. (Source: Broadway World)
November 15, 2013: Dennis Kelly and Matthew Warchus were both tapped to reprise their roles as writer and director for a film adaptation though contract stipulations meant that a movie version could not be released within six years of the musical appearing on Broadway.(Source: Broadway Buzz)
28 November, 2018: Netflix confirm that they are joining forces with the Roald Dahl Story Company in order to produce a slate of new releases including a new version of Matilda.(Source: Netflix)
January 28, 2020: It is confirmed that Matilda the Musical will be released as a partnership between Sony Pictures who will be distributing the in movie theatres and Netflix who will retain the streaming rights. (Source: Collider)
January 14, 2021: Emma Thompson and Alisha Weir are both cast in the film with 11-year old Weir giving an unforgettable audition as Matilda and Thompson being confirmed as Miss Trunchbull.(Source: Hollywood Reporter)
April 1, 2021: Much of the rest of the cast are confirmed including Stephen Graham, Sindhu Vee and Andrea Riseborough. (Source: Variety)
May 3, 2021: Principal photography began in Ireland after COVID-19 delays from the original filming schedule between August and December 2020. (Source: Production List)
June 15, 2022: The first trailer for the film and accompanying images are released showing the full cast in costume. (Source: YouTube)
Videos: Trailers, Teasers, Featurettes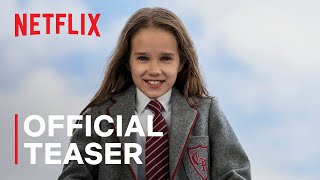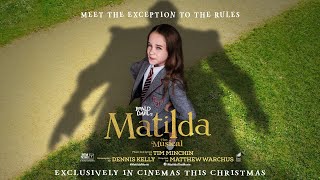 ---
Genres
Fantasy
,

Comedy
,

Drama
,

Kids & Family
Matilda streaming: where to watch online?
Roald Dahl's Matilda the Musical will be available to stream on Netflix. The release date is yet to be announced, but you can stay updated by tracking this movie on JustWatch.