Coming soon
September 15, 2022
4 weeks left
Synopsis
Covering the musical and aesthetic life of superstar David Bowie, Moonage Daydream is a cinematic journey through the late icon's career between 1970 and 1977. The film is an amorphous montage of interview footage, experimental video work, live performances, and archive material sourced from the David Bowie Estate. Moonage Daydream is a celebratory love letter to Bowie, responding to him in kind with a documentary that trades an overarching narrative for various visions of one of the most influential musicians and artists of the 20th century.
What to know
Moonage Daydream is an upcoming documentary film about the life of musician and artist David Bowie. It is directed and edited by Brett Morgen using archival footage from the Bowie Estate. Moonage Daydream contains 40 remastered songs from the Bowie back catalog and Tony Visconti, a long-time Bowie collaborator, oversees the music for the film. Moonage Daydream premiered at Cannes Film Festival 2022.
Where to stream
Moonage Daydream is set for cinematic release on September 16, 2022. It is confirmed to be streaming on HBO Max though no streaming release date is confirmed.
Production: Timeline, news & updates
November 18, 2021: It is confirmed that director Brett Morgan is finishing up work on a David Bowie documentary that had been kept top-secret. The released information confirmed the collaboration of the Bowie Estate in the picture as well as that of long-time Bowie producer Tony Visconti. (Source: Variety)
May 23, 2022: The first trailer for Moonage Daydream is released showing Bowie in full Ziggy Stardust costume with voice-over narration from the man himself. Source: YouTube)
May 24, 2022: Moonage Daydream is screened at Cannes Film Festival in the Midnight Screening section. (Source: Deadline)
July 11, 2022: The release date of the film is revealed to be September 16, 2022 with confirmation of IMAX screenings in supporting locations. (Source: NME)
July 27, 2022: A second trailer for the film is released showing the psychedelic and sensational original footage from the David Bowie Estate.(Source: YouTube)
Videos: Trailers, Teasers, Featurettes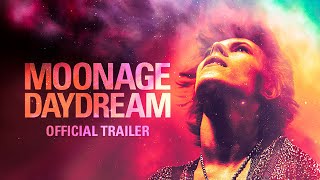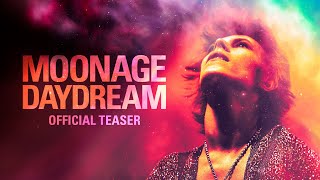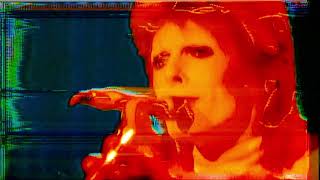 ---
Genres
Music & Musical
,

Documentary
Moonage Daydream streaming: where to watch online?
Moonage Daydream will be available to stream from September 15, 2022. The streaming service that will include Moonage Daydream in its media library is still unknown, but you can stay updated by tracking this movie on JustWatch.