Guillermo del Toro's Pinocchio
(2022)
Guillermo del Toro's Pinocchio streaming: where to watch online?
Currently you are able to watch "Guillermo del Toro's Pinocchio" streaming on Netflix, Netflix basic with Ads.
Synopsis
Guillermo del Toro's Pinocchio is a fresh whimsical retelling of the Carlo Collodi fairytale. Grief-stricken Geppetto is a wood-carver in 1930s facist Italy and by the magical force of his will, Geppeto's freshly-finished marionette is brought to life. Mischievous and unruly, Pinocchio dreams of living beyond his wood and strings to find his place in the world. With his conscience Jimmy Cricket, Pinocchio embarks on an adventure that tests his bravery, honesty and selflessness on his quest to become a real boy.
What to know
A lifelong passion project of the acclaimed Mexican Academy Award winning director Guillermo del Toro, Pinocchio is an animated stop-motion musical fantasy film. Based on the Gris Grimly reimagining of the Carlo Collodi fairytale, Pinocchio sees del Toro tackle an animated feature film for the first time in his rich career. The film is produced by Netflix and The Jim Henson Company with the screenplay being written by del Toro, Patrick McHale, Matthew Raobbins and Gris Grimly. Taking influence from the story of Frankenstein, del Toro's approach is unique and refreshing. The all-star cast includes Ewan McGregor, Ron Perlman, Tilda Swinton, Cate Blanchett, Tim Blake Nelson, Finn Wolfhard, John Turturro and a breakout role for Gregory Mann who is set to play Pinocchio. This retelling is imbibed with the surreal darkness of del Toro's signature style and to accompany that musical collaborator Alexandre Desplat has been confirmed to score the film marking his second project with del Toro after The Shape of Water. Guillermo del Toro's Pinocchio was released on Netflix on December 9, 2022.
Production: Timeline, news & updates
November 17, 2008: Guillermo del Toro confirms that he is teaming up with The Jim Henson Company to begin work on an animated adaptation of Pinocchio. Del Toro confirms that illustrator Gris Grimly will be involved. (Source: EMPIRE)
May 10, 2012: Reports confirm that Matthew Robbins and Mark Gustafson are working with del Toro on the film that was aiming for a 2013 or 2014 release date. (Source: ScreenRant)
January 23, 2017:After years without any updates, Patrick McHale (Over the Garden Wall, Adventure Time) was announced as a co-writer to help del Toro produce a new version of the script.(Source: Collider)
November 8, 2017:After confirming that the film needed an extra $35 million in funding that no studio was offering, del Toro admitted that he had let the film go and was no longer pursuing it.(Source: ScreenRant)
October 22, 2018:Netflix picked up and gave the project the green light to move forward with del Toro's original plan. (Source: Collider)
June 16, 2020: Ewan McGregor confirms that he will be playing Jimmy Cricket in Guillermo del Toro's Pinocchio.(Source: Collider)
August 19, 2020: Cate Blanchett, Christoph Waltz, Tilda Swinton, Finn Wolfhard, John Turturro and the rest of the cast are announced. Alexandre Desplat is also confirmed to be scoring the film.(Source: Collider)
January 24, 2022: A teaser for the film showing the first footage with Ewan McGregor as Jimmy Cricket is revealed. December 2022 is also confirmed to be the release date.(Source: YouTube)
August 30, 2022: Netflix officially announces a release date for Guillermo del Toro's Pinocchio. The film will be available to stream on December 9, 2022. (Source: Screen Rant)
September 20, 2022: The stop-motion animated adventure will debut at the London Film Festival on October 15, 2022 before heading to the AFI festival from November 2, 2022.(Source: The Playlist)
November 9, 2022: A new trailer for the stop-motion animated adventure is released. The trailer shows off the stylish and meticulous work of the animation department. (Source: The Playlist)
December 9, 2022: Guillermo del Toro's Pinocchio is released on Netflix. (Source: Netflix)
Videos: Trailers, Teasers, Featurettes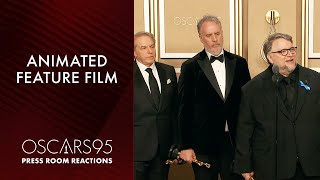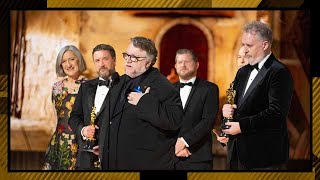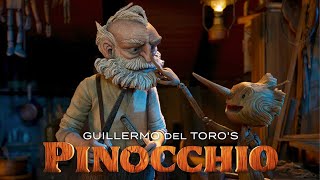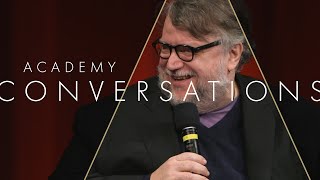 Genres
Music & Musical, Animation, Fantasy, Drama, Kids & Family
Popular movies coming soon
Upcoming Music & Musical movies