Watch Now
PROMOTED
Watch Now
Streaming, rent, or buy Twisted Metal – Season 1:
Currently you are able to watch "Twisted Metal - Season 1" streaming on Peacock Premium or for free with ads on Peacock, Peacock Premium.
Synopsis
In Twisted Metal John Doe is on one last job to earn his freedom but a gang of murderous mercenaries is standing in his way
John Doe is a reliable delivery guy who has no memory of his past. He transports supplies between small settlements, risking the dangerous paths of a lawless post-apocalyptic land. When he is offered the chance to change his life in exchange for doing one final job, he snatches the opportunity without hesitation. He soon realizes that this delivery is like no other as hordes of marauding drivers chase him down. In need of a little help, John Doe meets Quiet, an antagonistic car thief who joins the perilous mission at the perfect moment. The pair must survive to deliver the goods even if it means a run-in with a psychopathic clown and his highly-weaponized ice-cream truck.
Videos: Trailers, Teasers, Featurettes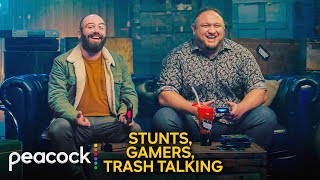 What to know
Anthony Mackie and Stephanie Beatriz lead this thrilling adaptation of the popular video game, Twisted Metal
Twisted Metal Season 1 is an action comedy television series based on the video game of the same name. The ten-episode first season is developed by Michael Jonathan Smith with Deadpool writers Rhett Reese and Paul Wernick on board. Twisted Metal Season 1 is produced by PlayStation Productions, Sony Pictures Television, and Universal Television for Peacock.
Twisted Metal Season 1 features Anthony Mackie in the lead role playing delivery driver John Doe. He is joined by Stephanie Beatriz who takes on the role of Quiet, the master car thief. The iconic villain of the video game is portrayed by Samoa Joe and voiced by Will Arnett. Neve Campbell, Chloe Fineman, Richard Cabral, and Thomas Haden Church make up the expanded cast. Twisted Metal Season 1 was released on the Peacock streaming service on July 27th, 2023. You can keep up to date with the latest information about Twisted Metal Season 1 here on JustWatch. Track the show and find out when it will be released in 4K and what your streaming options are.
Production News
May 21, 2019

It is reported that Sony is working on producing a television show adaptation of the video game Twisted Metal. (Source: IGN)

February 22, 2021

The first announcement of the show confirmed the creative involvement of Michael Jonathan Smith, Rhett Reese, and Paul Wernick. Will Arnett was also reported to have signed on as an executive producer. (Source: Deadline)

September 28, 2022

Twisted Metal Season 1 is picked up by the Peacock streaming service with Anthony Mackie now confirmed in the lead role. (Source: Deadline)

April 19, 2022

Kitao Sakurai is announced to have joined the creative team in the capacity of episode director and executive producer. (Source: Deadline)

May 19, 2022

Stephanie Beatriz joins the cast as Quiet, a car thief who joins John Doe forming an unlikely and antagonistic duo. Thomas Haden Church is also announced to have joined the cast. (Source: Deadline)

June 2, 2022

Sweet Tooth is revealed to be voiced by Will Arnett and played by professional wrestler Samoa Joe. (Source: Deadline)

August 27, 2022

Showrunner Michael Jonathan Smith announced that filming had finished. (Source: comicbook)

April 28, 2023

The first teaser footage is released giving a glimpse of John Doe readying his weaponry. (Source: YouTube)

June 8, 2023

New footage of the show is released showing John Doe and Sweet Tooth in an altercation that plays out until the pair find common ground over their love for the singer Sisqo. (Source: YouTube)

July 11, 2023

A new trailer for the show is released showcasing Anthony Mackie in the lead role of the exhilarating dystopian thriller. (Source: YouTube)

July 27, 2023

Twisted Metal Season 1 was released on the Peacock streaming service. (Source: Peacock)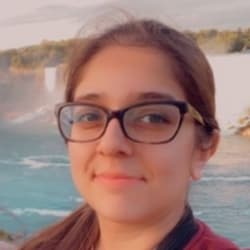 Ghezal Amiri
Genres
Action & Adventure, Comedy, Fantasy, Science-Fiction
People who liked Twisted Metal also liked
Popular TV shows coming soon
Upcoming Action & Adventure TV shows