Watch Now
PROMOTED
Watch Now
Halloween Ends streaming: where to watch online?
Currently you are able to watch "Halloween Ends" streaming on Amazon Prime Video. It is also possible to buy "Halloween Ends" on Redbox, Apple TV, Amazon Video, Google Play Movies, YouTube, Vudu, Microsoft Store, DIRECTV, AMC on Demandas download or rent it on Apple TV, Amazon Video, Google Play Movies, YouTube, Vudu, Microsoft Store, Redbox, DIRECTV, FlixFling, Spectrum On Demandonline.
JustWatch Daily Streaming Charts
Synopsis
After decades of inflicting terror from behind a mask, the infamous serial killer Michael Myers' murder spree continues in Halloween Ends. The movie sees him encounter Laurie Strode one last time – five decades after they first met.
Videos: Trailers, Teasers, Featurettes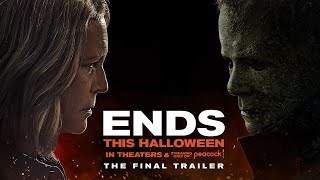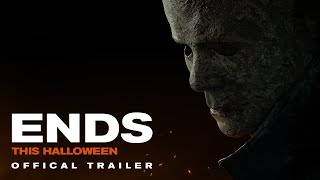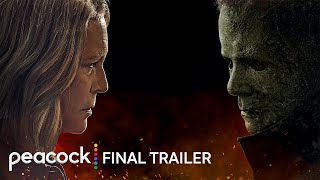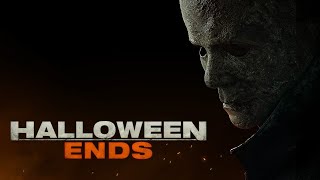 What to know
What to know
Halloween Ends is a slasher horror movie directed by David Gordon Green and produced by Blumhouse Productions. It is a direct sequel to 2021's Halloween Kills and the thirteenth feature in the long-running Halloween franchise – which is best known for bringing the white-masked, knife-wielding Michael Myers to the big screen. The screenplay for Halloween Ends is co-written by David Gordon Green and Danny McBride.
Halloween Ends stars Jamie Lee Curtis, who returns as horror icon Laurie Strode, a survivor of Michael Myers' spate of murders in 1978. The original Halloween was Curtis' first ever film, launching her prolific career which now spans over 50 movies. Kyle Richards also stars in Halloween Ends as Lindsey Wallace, one of the children Laurie babysat in the original movie. Halloween Ends was released to cinemas on October 14th, 2022.
Production News
Production: Timeline, news & updates
July 8, 2019

David Gordon Green and Danny McBride originally planned to create two Halloween movies but opted for a trilogy after finishing the story. (Source: Polygon)

October 15, 2021

It's announced that Halloween Ends will take place 4 years after its predecessor, Halloween Kills. The COVID-19 pandemic will also play a part in the story. (Source: Collider)

October 15, 2021

Jamie Lee Curtis reveals that the movie will cause great upset among viewers and they'll be shocked to see what happens.(Source: NME)

July 20, 2022

The first trailer for Halloween Ends is released showing Jamie Lee Curtis portraying Laurie Strode for what is confirmed to be the last time. (Source: Youtube)

August 23, 2022

Halloween Ends is confirmed to be releasing day-and-date on the 14th October in cinemas and on Peacock. (Source: Youtube)

August 23, 2022

A new poster for the movie is released showing the final showdown between Michael Myers and Laure Strode who are shown standing back to back in the new image. (Source: Screen Rant)

August 24, 2022

Michael Myers is seen framed by a staircase in a new image from the film. (Source: Screen Rant)

August 31, 2022

A new image of the film is released online. It depicts Michael Myers taking an unknown hostage during one of his murderous rampages. (Source: Screen Rant)

September 12, 2022

Michael Myers reappears in new images of Halloween Ends. The new photos show the killer standing with a bloody knife and facing off against Laurie Strode, played by Jamie Lee Curtis. (Source: Collider)

September 12, 2022

In a new TV ad, Michael Myers recreates his iconic kill of the original film. The murderer has a victim pinned against the wall before stabbing them with his kinfe. (Source: Screen Rant)

September 14, 2022

The latest TV spot for the final movie in the reboot trilogy is released. It features the iconic score and the line; 'This time, it will be different' delivered by Jamie Lee Curtis. (Source: Screen Rant)

September 20, 2022

In a newly released featurette, Jamie Lee Curtis describes the showdown in the movie as a final reckoning between her character Laurie and the iconic Michael Myers. (Source: Screen Rant)

September 23, 2022

A new TV spot is released. The new clip features Laurie Strode (Jamie Lee Curtis) hiding in a secret place, waiting for Michael Myers to forget her. (Source: Collider)

September 24, 2022

Jamie Lee Curtis reveals an image of Kyle Richards in character as Lindsey Wallace on her Instagram page. (Source: Collider)

October 14, 2022

Halloween Ends is released in cinemas. (Source: Collider)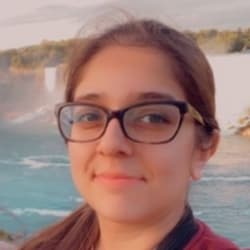 Ghezal Amiri
Genres
Horror, Mystery & Thriller
Production country
United States
Cast
William Brooks Perez
Warren County Deputy #3 (uncredited)
Derrick Lemmon
Warren County Deputy #4 (uncredited)
Nicky Lawrence
Police Officer (uncredited)
Russel Bryan Winstead
Off Duty Deputy (uncredited)
Judy Greer
Karen Nelson (archive footage) (uncredited)
Drew Scheid
Oscar (archive footage) (uncredited)
Dylan Arnold
Cameron Elam (archive footage) (uncredited)
Michael Smallwood
Marcus (archive footage) (uncredited)
Carmela McNeal
Vanessa (archive footage) (uncredited)
Nancy Kyes
Annie Brackett (archive footage) (uncredited)