Synopsis
Gemma is a brilliant roboticist; able to produce life-like human movements and physicality in android forms. Working as an engineer at a toy company, Gemma produces dolls with a daring and delightful likeness to real children. Everything changes for Gemma when her freshly-orphaned niece falls into her care. Desperate to help her and find a way to bond emotionally, Gemma develops M3GAN, a realistic doll designed with artificial intelligence and programmed to be a child's best friend. She was supposed to be just a prototype. But when Gemma takes M3GAN home to test her out, her traumatized niece is suddenly happy again, glad to have a friend in a difficult time. As their relationship grows M3GAN, becomes increasingly possessive and protective of the little girl. Suddenly seeing threats and danger everywhere M3GAN's love and support are turned to destructive ends.
What to know
M3GAN is a tech-horror film directed by Gerard Johnstone from a screenplay by Akela Cooper. The story itself is the creation of horror icon James Wan who also acts as producer on the film alongside Jason Blum, another horror veteran. Blum and Wan have been responsible for some of the greatest horror franchises of the last decades including the Saw films, Insidious, Paranormal Activity and now M3GAN.
Gemma, the robotics engineer who created the doll in the first place is played by Allison Williams. Kimberley Crossman voices M3GAN and she is physically played by child actress Amie Donald. There is space in the cast for Brian Jordan Alvarez, Ronny Chieng, and Violet McGraw all of whom are set for a showdown with the demonic doll. M3GAN was released in cinemas on January 6th, 2023.
Production: Timeline, news & updates
July 18, 2018: Jason Blum and James Wan sign on as producers for M3GAN with Gerard Johnstone set to direct from a script written by Akela Cooper.(Source: The Hollywood Reporter)
October 7, 2020: Alison Williams is confirmed to be playing Gemma, the roboticist at the heart of the story. (Source: Collider)
July 5, 2021: M3GAN began principal photography.(Source: Production List)
January 19, 2022: The release date for the tech-horror picture is set for January 13, 2023.(Source: Production List)
April 25, 2022: Before its release online, the first image from the film is shown as a standee at CinemaCon. It depicts the dangerous doll, done up smartly with a bow observing a young girl. The tagline reads: friendship has evolved.(Source: Collider)
October 11, 2022: A full-length trailer for M3GAN is released. The trailer is set to Taylor Swift's "It's Nice to Have a Friend" and shows show the character of Gemma has lost her parents in a car accident. The young girl has been placed in her aunt's care and soon after a very special doll enters her life. (Source: YouTube)
October 19, 2022: The release date for the horror picture is brought back to January 6th 2023.(Source: Deadline)
January 6, 2023: M3GAN was released in cinemas.(Source: Deadline)
Videos: Trailers, Teasers, Featurettes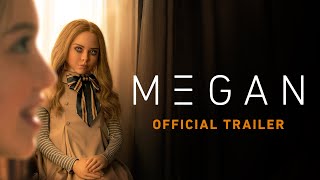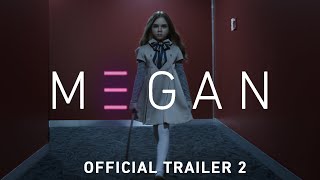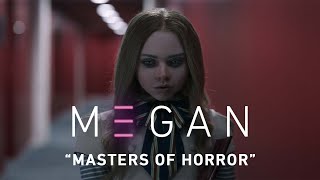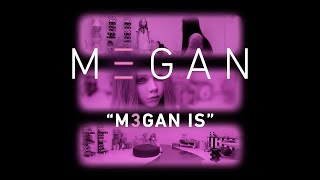 ---
Genres
Comedy, Science-Fiction, Horror, Mystery & Thriller
M3GAN streaming: where to watch online?
You can buy "M3GAN" on Apple iTunes, Amazon Video, Google Play Movies, YouTube, Vudu, Microsoft Store, Redbox, DIRECTV, AMC on Demand as download or rent it on Apple iTunes, Amazon Video, Google Play Movies, YouTube, Vudu, Microsoft Store, Redbox, DIRECTV, AMC on Demand, Spectrum On Demand online.