Tulsa King - watch online: streaming, buy or rent
Currently you are able to watch "Tulsa King" streaming on Paramount Plus, Paramount Plus Apple TV Channel , Paramount+ Amazon Channel, Paramount+ Roku Premium Channel, DIRECTV or buy it as download on Apple TV, Amazon Video, Vudu, Microsoft Store.
Synopsis
Italian American mafioso Dwight "The General" Manfredi is sent to Tulsa, Oklahoma following a long prison sentence. Keeping him out of the action after his release from prison is the son of his former boss, who wants to put as much distance from himself and "The General" as possible. At arms length from the centre of business in New York, Dwight begins to build his own empire in exile but he can't do it alone. Dwight must find his bearings in his new stomping grounds before he can truly make a name for himself in Tulsa's criminal underworld.
What to know
Tulsa King is a mob drama television series produced by the Paramount Network. Tulsa King is created and executive produced by Taylor Sheridan with longtime HBO-favourite Terrence Winter signed on as the show runner.
Leading the cast of The Tulsa King Season 1 is icon and Hollywood legend Sylvester Stallone who has been involved in the show since the original pilot written by Taylor Sheridan. Opposite him, Dana Delany portrays Margaret, an influential and formidable Tulsa local. The supporting cast includes Andrea Savage, Martin Starr, Max Casella, Domenick Lombardozzi, Vincent Piazza, Jay Will, Garrett Hedlund and A.C. Peterson. Tulsa King was released on November 13 on Paramount+.
Production: Timeline, news & updates
December 6, 2021: Sylvester Stallone is confirmed to be starring in a new drama series produced by Paramount+ by Taylor Sheridan and Terrence Winter. The show is tentatively titled Kansas City and is based off of pilot written by Sheridan.(Source: Deadline)
March 24, 2022: The show is renamed Tulsa King and adds Max Casella, Jay Will, Vincent Piazza and Domenick Lombardozzi to the cast.(Source: Collider)
May 19, 2022: Paramount+ announce the release date for the series at the end of 2022 with the planned simulcast on the Paramount Network.(Source: Collider)
June 15, 2022: A teaser for Tulsa King is released showing Sylvester Stallone in his first television appearance in his career. (Source: Variety)
June 20, 2022: Dana Delany is cast opposite Sylvester Stallone in Tulsa King as Margaret, the affluent owner of an animal preserve in Tulsa, Oklahoma.(Source: Variety)
August 5, 2022: Sylvester Stallone released a clip of himself playing Tulsa King character Dwight Manfredi in a fiery rage. (Source: Screen Rant)
August 19, 2022: A new image is released showing Sylvester Stallone acting alongside his daughter Scarlet whose role in the show remains unknown. (Source: Screen Rant)
August 22, 2022: A behind-the-scenes video depicts creators Taylor Sheridan and Terence Winter in discussion about the show. (Source: Screen Rant)
September 13, 2022: A new teaser shows Dwight "The General" Manfredi in action, relaying his backstory as a mafioso boss who is back on the scene after spending 25 years in prison. (Source: Screen Rant)
September 21, 2022: A new featurette video going behind the scenes of Tulsa King hits the web. The clip features the show's creator, Taylor Sheridan, discussing the idea of a big city mob boss moving to Oklahoma and trying to sowing criminal oats in the quiet area. ( Source: Collider)
October 16, 2022: Paramount releases a new trailer for Tulsa King showing some of the comedy in the show. (Source: Collider)
November 13, 2022: Tulsa King is released on Paramount+. (Source: Paramount+)
Videos: Trailers, Teasers, Featurettes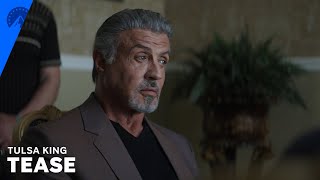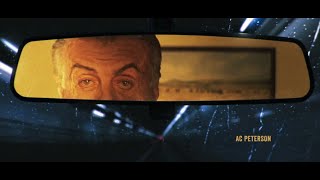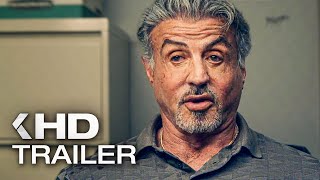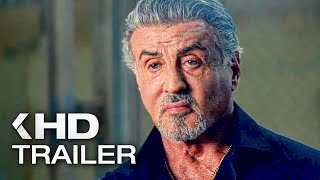 Popular TV shows coming soon