Synopsis
Toy Story fans can finally experience the epic origin story of Buzz Lightyear with his own standalone adventure. The film follows the ambitious test pilot as he embarks on a heroic mission to infinity and beyond.
What to know
Lightyear is an upcoming sci-fi animation from Pixar Animation Studios. While Buzz Lightyear is already a beloved central character in Pixar's Toy Story franchise, this film uncovers the hero behind the toy. Lightyear marks the Space Ranger's first depiction in human form. It stars Chris Evans as the voice of Buzz, He is joined by Taika Waititi as Morrison, Uzo Aduba as Alicia Hawthorne and Peter Sohn as Sox – Buzz's personal companion robot.
Where can I stream Lightyear?
Lightyear is scheduled for a theatrical release on June 17, 2022. Although the streaming release date is yet to be announced, the movie will be available on Disney+ a short period after its theatrical window.
Production: Timeline, news & updates
December 10, 2020: A new animated movie centering on Buzz Lightyear is announced. Chris Evans is cast as Buzz Lightyear. The actor also clarified that "this isn't Buzz Lightyear the toy. This is the origin story of the human Buzz Lightyear that the toy is based on." (Source: Deadline)
November 11, 2021: Taika Waititi is cast as an undisclosed character. The actor/director is best known for helming Marvel's Thor: Ragnarok. (Source: The DisInsider)
November 11, 2021: More voice cast members are announced, including Keke Palmer, Dale Soules, Uzo Aduba, James Brolin, Mary McDonald-Lewis, Efren Ramirez and Isiah Whitlock Jr.. (Source: Collider)
October 27, 2021: In an interview with Collider, director Angus MacLane explains how Lightyear will be inspired by the sci-fi movies he grew up with. (Source: Collider)
January 25, 2022: Michael Giacchino will create the movie's score. He has previously created soundtracks for Pixar movies such as The Incredibles, Ratatouille and UP. (Source: Film Music Reporter)
February 8, 2022: Pixar released the first trailer for Lightyear. It features a version of David Bowie's "Starman" as Buzz Lightyear takes off in a rocket ship. He explains that he has been 'marooned' on a planet for a year, and now have an opportunity to perform a test flight – the first step to getting everybody home. (Source: YouTube)
May 5, 2022: A new trailer for Lightyear reveals that the titular space ranger is responsible for a failed mission. Although the crew are left stranded, Buzz Lightyear is determined to redeem himself. (Source: Pixar)
Videos: Trailers, Teasers, Featurettes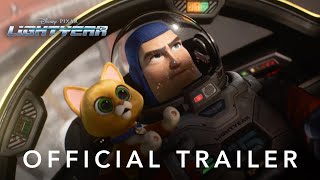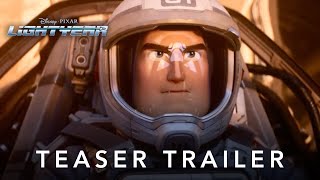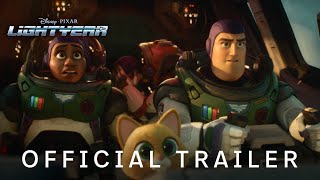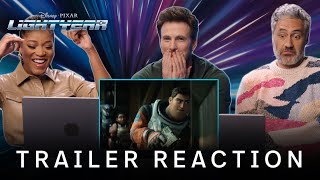 ---
Genres
Comedy
,

Drama
,

Kids & Family
,

Science-Fiction
,

Fantasy
,

Animation
,

Action & Adventure
Lightyear streaming: where to watch online?
Lightyear will be available to stream from . The streaming service that will include Lightyear in its media library is still unknown, but you can stay updated by tracking this movie on JustWatch.